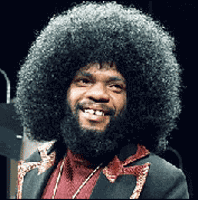 User
News Articles 2
Band Edits + Tags 0
Album Edits 8
Album Ratings 479
Objectivity 74%
Last Active 11-07-17 12:26 am
Joined 03-25-10
Forum Posts
1,172
Review Comments 881
The Dear Hunter / Dredg Tonight

Saw Dredg and The Dear Hunter tonight in Dallas, and it was awesome. Neither of the opening bands were good at all, though.
1
The Dear Hunter


Act 1:The Lake South, The River North



The Dear Hunter was amazing, but their set needed to be twice as long. Played
a few songs from the EPs, and This Body translated really, really well live. Can't
wait to see these guys again soon. Casey is a monster, and it blows my mind
how much control he gained over his voice since The Receiving End of Sirens.
Their lineup has changed since last time I saw them, but everyone played well.
The stage was definitely optimized for Dredg, though, because everything from
The Dear Hunter sounded too loud and too muffled. Killer set either way.
2
Dredg


Catch Without Arms



Dredg sounded amazing, and the drummer is absolutely insane. They played too
much from the new album though, which really nerfed their set. It really could
have been a better show without any of that, but his vocals sound just like on
recording and everything was really tight.