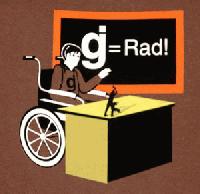 User
Reviews 1
Approval 100%
Soundoffs 1
News Articles 7
Band Edits + Tags 3
Album Edits 1
Album Ratings 347
Objectivity 54%
Last Active 04-30-18 3:08 pm
Joined 12-02-08
Forum Posts
1
Review Comments 445
Like Delta Sleep, but not Delta Sleep

I love their sound, but can't find bands that tick similar boxes. For example, TTNG is tech guitars, but the vocals grate on my nerves. Anyone have something out there that's great mathrock, with a slick dreamy aesthetic? Great if with vocals but I love instrumental stuff too. List is bands that I've thought had similar sounds, most of which I got from the "Fans Also Like" tab from Spotify.
1
Covet


effloresce





This is close to scratching that itch. Might sound odd, but I sometimes crave a bit more traditional song structures so you can easily rock out at certain parts.

2
Hikes


Lilt





All great, except I find the voice a bit annoying/whiny (harsh, I know)

3
Feed Me Jack


Ultra Ego





This hits nearest the mark for me, love this. The only downside is they broke up!

4
Tangled Hair


We Do What We Can





I wish it rocked just a little bit harder.