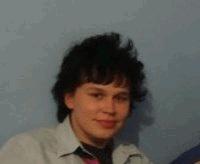 User
Reviews 39
Approval 72%
Soundoffs 4
News Articles 13
Band Edits + Tags 0
Album Edits 7
Album Ratings 334
Objectivity 86%
Last Active 02-05-11 10:07 am
Joined 08-31-07
Forum Posts
219
Review Comments 1,134
Getting My Own House.

Two friends of mine (and their douchey housemates) recently left their house in favour of one closer to their Uni. So Myself, my friend and 3 sexy ladies are going to be taking it over. Be Jealous.
1
Me
2
Best Friend
3
Female friend
4
2 scene chicks with out of control sex drives.