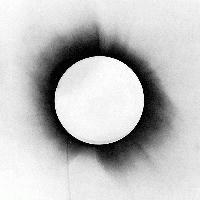 Contributor

Reviews 57
Soundoffs 84
News Articles 2
Band Edits + Tags 168
Album Edits 90

Album Ratings 3976
Objectivity 80%

Last Active 06-09-22 4:02 pm
Joined 06-09-22

Review Comments 1,423


You Get To Have Dinner...

You get to have dinner with four musicians, so there's five of you total sitting down, having a meal and chatting it up. Who are you choosing to have at your table? I'll start.
1
Rush


Signals





Alex Lifeson - His guitar playing is so influential to my own style of playing and the way he would improvise solos always fascinated me. Would love to have light conversation with him, he seems like a pretty cool, chill dude as well.

2
Nick Cave and The Bad Seeds


Skeleton Tree





Nick Cave - Whenever I listen to his interviews or really anything he has to say, I'm always enthralled with his thought process and just his sense of humor as well.

3
Silent Planet


Iridescent





Garrett Russell - The guy is hilarious and extremely well spoken with lots of really captivating interviews out there on YouTube and stuff but would really love to pick his brain. Just seems like a super cool dude.

4
Nina Simone


Wild is the Wind





Nina Simone - An insanely talented vocalist who has so much to say in her lyrics and I would feel ever so honored to have been in her presence and learn from her wisdom.