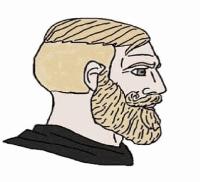 User
Reviews 9
Approval 72%
Soundoffs 19
Album Ratings 30
Objectivity 82%
Last Active 11-17-21 2:10 pm
Joined 08-06-21
Forum Posts
1
Review Comments 470
Pop Smoke - Faith Review

I submitted a review for this album and it was denied, fair enough, perhaps the mod team still has it out for me because im part mexican and also because some people on this site are still salty that the biggle boys won the great sputnik war of 2020.i do think this album deserves a review considering its easily the worst album of 2021 and its somehow even more greedy and pathetic than something like a skins or bad vibes forever. ill post my raw and unedited thoughts here.
1
Pop Smoke


faith





This posthumous pop smoke album is fucking embarrassing and a complete shit stain on the music industry as a whole. This is easily the worst album of 2021, which is saying something considering Maroon 5 and Justin Beiber both dropped this year. If you thought bad vibes forever was a pathetic cash grab this is somehow a million times worse. So far Pop Smoke's former manager Steven Victor and Victor Victor Records (yes the name is Victor Victor Records, it's as stupid as it sounds) have dropped three different deluxe versions of Faith within a month long span to try and squeeze as many dollars possible from Pop Smoke's unfortunate death. It's almost self-parody how soulless and greedy this project is. Faith is proof that a posthumous album can destroy an artist's legacy even years after their passing.

2
Pop Smoke


faith





Pop Smoke is barely on his own album. Only 5 of the initial 20 tracks from this dumpster fire are solo Pop Smoke songs, and one of these is a poorly produced 30 second acapella interlude that was likely uploaded on accident. If you want to add in the 10 bonus tracks, then the number becomes 7 of 30 solo tracks. One of the deluxe songs is Dior which is a 2 year old song that has been absolutely milked to death. On Faith, Pop's gruff, grimy vocals take a backseat to the absolute boat load of featured artists, most of whom seem to be picked out of a hat at random. Kanye West's rambling, unfocused "verse" on Tell the Vision might be the worst vocal performance by any musician in the last five years, and I say this as someone who gives Kanye way more appreciation and respect than he deserves.

3
Pop Smoke


faith





Most the other songs on this record are completely forgettable and not worth mentioning. The production is ass, gone is the iconic Brooklyn drill sound, replaced by cookie cutter "Future / Drake type beat" beats. I can't believe the Neptunes were behind some of the sounds here because the beats are aggressively generic and deriviative in the worst ways possible. The only instrumental that stood out was Top Shotta, which sounds like a rejected demo from the Mario Kart 8 soundtrack I could not see Pop Smoke approving this if he was alive its incredibly corny and quite frankly its fucking garbage. I would write about how the composition is soulless and void of any memorable moments, but there is no composition, this project is incredibly sloppy and more unorganized than a 3rd grader's backpack. The review I am writing right now had more thought put into it and this is just me at 8:30 AM swigging Hennessy and just vomiting my unfiltered thoughts onto a word document.

4
Pop Smoke


faith





There is one track that is so bad it deserves its own paragraph. Demeanor is not only the worst song on this LP but it is a strong contender for worst song of the year. Dua fucking Lipa does not belong anywhere near a Pop Smoke record. She phones in one of her weakest vocal performances ever, sounding like a bootleg M.I.A. in a song clearly meant to try and be the next "Levitating". The corny guitar riff and funk style sound is completely out of place and doesn't fit Pop Smoke's lyrical themes of dropping Percocet and shoplifitng. There is an evident formula present where a minute long pop smoke snippet is sliced with a half-baked feature from a major artist to try and force a smash hit single. The problem is that A) the beats are mid and quite honestly stale as fuck, B) none of these features are memorable besides Kanye and Dua Lipa and those are only memorable for being dumpster fires, and C) there is not enough material here to warrant an 86 minute, 30 track goliath of an album.

5
Pop Smoke


faith





My question to creative director Steven Victor would be, who the fuck asked for this. Who the fuck wants to hear an album full of unfinished Pop Smoke demos sandwiched in between features by artists that I guarantee did not know of Pop Smoke before his death. Who the fuck asked for an album so indistinct, rushed, and creatively bankrupt that it makes bad vibes forever look like a masterpiece in comparison. Clearly not many people asked for this since this album got 91k first week sales despite being much more hyped up and having more big name features than Shoot For The Stars, with 250k sales, and you have to mention that this album has gotten THREE deluxe versions already and still hasnt come close to Shoot for the Stars in terms of both sales and acclaim. Let's be honest, this project only serves as self-masturbatory networking session by Steven Victor and his posse to try and get some clout and rub shoulders with industry titans like Pharrell Williams or Kanye West.

6
Pop Smoke


faith





Fuck you Steven Victor, fuck you Republic Records, fuck you again Chris Brown, you are a sack of shit. Do not release any more pop smoke albums let the man rest. Oh who am I kidding they're gonna make a Faith 2 or a Meet the Woo 3 with features from Kid Laroi, Lil Baby, Justin Beiber, Drake, and Harry Styles and it will fucking suck and I will say I told you so. Fuck this record and fuck you if you liked it. If you disagree with anything I wrote you are incorrect and should log off the site. This is based and a fact. This is the word of the Biggle Boys.