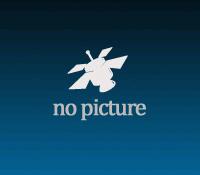 User

Soundoffs 12
Album Ratings 557
Objectivity 88%

Last Active 09-09-22 1:55 am
Joined 10-26-18

Review Comments 245


The albums that got me into prog
1
Periphery


Periphery III: Select Difficulty





I first heard Marigold on Sirius XM Octane in like 2017/2018 driving to a Boy Scout meeting. At first I thought it was a Bring Me the Horizon side project because all high-pitched male metalcore voices were just variations of Oli Sykes to me. Forgot the song existed for a few months until Christmas Eve of that year, when I watched the music video for it like 20 times in one night. Early/mid high school brain rot is something else. Listened to P2 the next summer and I was hooked, but I never really went any deeper than that...

2
Caligula's Horse


In Contact



...until the pandemic hit. With three months of online classes until graduation, I had plenty of time to dive deeper into more music. Up until that point I hadn't strayed too much from whatever was on XM Lithium at the time. Sometimes some new stuff would show up on my Spotify recommendations, a few I Built the Sky and Corelia songs from time to time, but nothing had stuck with me yet beyond a few singles.

About a month in, I got bored working on AP Computer Science and dove deep into a Spotify playlist. It had stuff from this and the next two albums on it, and I was immediately hooked. Songs for No One really stood out to me - having my social life all but ripped away from me by the pandemic had a big impact on my mental health, but this made me feel a good bit of hope. It's also the only one I have on vinyl so far - I'm hesitant to pay import prices for Lykaia (despite importing In Contact), and I have no idea if or when they'll repress Falling Satellites again.
3
Soen


Lykaia





Covid album #2. By the time I found these albums, the heaviest stuff I would listen to was whatever generic hard rock was on Octane at the time. Beartooth, Black Veil Brides, Breaking Benjamin, etc. This one felt kinda similar, but it served as a really good entry drug. Similar-ish sound with a lot more groove to it. Lyrics also felt like they had a story, not just Andy Biersack screaming like a Reddit atheist.

4
Frost*


Falling Satellites





Covid album #3. Not much to say about this, it's just a damn good album. Towerblock and Heartstrings are still some of my favorites.

5
Between the Buried and Me


Coma Ecliptic





Around that time, I met my first college roommate on Discord. We bonded over our similar music tastes, and he was a lot more well-versed in the genre than I was, so he really helped me explore beyond what I had heard first. Altesia, Exist, Native Construct - I found a lot of my now-favorites through him. Between the Buried and Me was his favorite, and while I didn't get as into it as he did, I still started really liking them. Never could get into Parallax, though.

6
Corelia


New Wilderness





I'd always been fascinated by the story of Corelia. Seeing them release the album in 2020 was awesome, especially with how funny their getting lured out was. But the impact this album had on me wasn't from that - about a month after it came out, my grandfather passed away, and this really helped me get through that time.