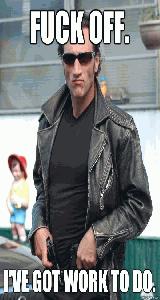 User
Reviews 37
Approval 96%
Soundoffs 122
News Articles 6
Band Edits + Tags 129
Album Edits 933
Album Ratings 1771
Objectivity 91%
Last Active 09-23-22 4:38 am
Joined 06-12-15
Forum Posts
92
Review Comments 1,914
Children of Bodom Ranked

Self-Explanitory
1
Children of Bodom


Hatebreeder





Riff master Alexi Laiho. Every song on this album save Black Widow and maybe Wrath Within is a classic. "Children of Bodom" has one of the best melodeath riffs of all time. Chorus of self titled track even has punk influences, and yet, this is their most straight up black/death effort before they delve into more synthy and power metal influences. Potent fucking album.

2
Children of Bodom


Follow the Reaper





Biggest and most fun sound of their early era on this album. And also a new direction into more power metal influences. Most high flying solos for Alexi on any of his albums. This album is even more balls to the walls than Hatebreeder, BUT, a levity that crept in that renders this album less menacing than their first two projects.

3
Children of Bodom


Something Wild





Something Wild. Again, almost all the tracks on here are classics. The midway point of both In the Shadows and Nails drop off in quality from the rest of the album, and yet they redeem themselves with delicious neoclassical passages. The charm of this album is its rawness, but because of that, it doesn't equal the brilliance of Hatebreeder or Follow the Reaper.

4
Children of Bodom


Halo of Blood





I was skeptical as shit when this album came out, who wasn't? And holy shit is it heavy. The title track is the heaviest song they ever recorded. Bodom Blue Moon harks back to the HCDR days, and is a welcome sound. So is The Days Are Numbered. Even if it apes the beginning of "Hatebreeder".

5
Children of Bodom


Are You Dead Yet?





Probably not a popular opinion to have this above Hate Crew Deathroll, but the opening track, Living Dead Beat, is better compositionally than anything on HCDR. Its solo is a mix of high neoclassicism and modern prog shredding. Self titled track is a classic. Some of the songs on here get passed over but, If You Want Peace... is solid melothrash, if you will. Punch Me I Bleed revels in the same climate as any of their other mid tempo crushers (Angels Don't Kill) (every Time I die) etc. In general, the chorus' on this album are the best blend of catchy and crushing in their corpus.

6
Children of Bodom


Hate Crew Deathroll





The album that saw the change from Jackson to ESP. We've now got a fatter tone and thus more emphasis on low E string riffing and not high flying neo classical upper string passages. A couple songs are just a little above filler, You're Better Off Dead, Lil' Bloodred Ridin' Hood. Nevertheless this album keeps up the pace and generally headbangs, even if has less interesting material.

7
Children of Bodom


I Worship Chaos





This album works in the same vein as HoB, but is just of lesser quality. It's ok.

8
Children of Bodom


Blooddrunk





This album gets a worse rap than it should. Hellhounds on my trail could definitely substitute for anything on HCDR, and maybe even Follow the Reaper. It's fast, thrashy, and dark. In general, the album is significantly heavier than AYDY? which is a good thing. Parts of this album, though, are just plain boring, like the first half of the title track, and Lobodomy. One Day You Will Cry is in the same vein as Sixpounder, Angels Don't Kill, etc. and really isn't that much worse than those two, although it is worse. Tie my rope and Banned from Heaven are great songs. In general, this album has all the makings of a really really good album, but somehow just misses the mark. It's missing direction.

9
Children of Bodom


Relentless Reckless Forever





.