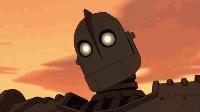 User
Reviews 15
Approval 90%
Soundoffs 10
News Articles 1
Band Edits + Tags 2
Album Edits 2
Album Ratings 455
Objectivity 56%
Last Active 05-16-14 2:14 am
Joined 01-12-14
Forum Posts
0
Review Comments 1,749
music for cold, dark rainy days?

lots of noise pop, shoegaze, no wave, and Unwound... what else fits?
1
Black Tambourine


Throw Aggi Off The Bridge





everything great about noise pop in 8 and a half minutes... I love each of these songs for different reasons (the chainsaw riff and punk rhythm section juxtaposed against the twee vocals of the t/t, the feedback intro of 'Can't Explain') but no one ever seems to talk about 'For Ex-Lovers Only'– which, for an inexplicable reason, reminds me watching the Rugrats very late at night when I was younger on my old TV– with its cascading guitars... how does the complete compilation compare to this? are the other tracks worth getting or is this the perfect distillation of the genre that I think it is?

2
Slowdive


Holding Our Breath





best complete work from Slowdive for me. nothing beats 'Catch the Breeze' and 'Shine', but 'Albatross''s pounding tribal drums and guitar washes come very, very close.

3
Sonic Youth


EVOL





imo, Sonic Youth captured the perfect atmospheric combination of dread, longing, and I-dont'-give-a-fuck/I'll play what I want on this record, along with Kim Gordon's best vocal in 'Shadow of a Doubt'. their next effort, Sister, was a bit too inconsistent and grasping at straws, while Daydream Nation, their de facto magnum opus, despite the hype, is bloated, and doesn't quite capture the same energy as EVOL– or Bad Moon Rising, for that matter, which, despite its inconsistency and downright half-baked nature, manages to craft a MOOD; DD feels sterile in comparison. 'Expressway to Yr Skull' is the best SY track, bar none, but other highlights include 'Star Power', also containing a great Gordon vocal track and catchy af chorus, the absolutely incendiary 'Death to our Friends', and Thurston Moore's lurching 'Tom Violence'.

4
Unwound


Leaves Turn Inside You





what hasn't been said about this record? the definition of the perfect swan song... I cried when the cutesy, dixieland music came on halfway through the final track, 'Who Cares', a few months ago because I thought about it playing over the PA as all the members pack up their gear one by one and not only walk away from this beautiful thing they created and nurtured together for a decade or so, but, even more heartbreaking, walk away from each other.