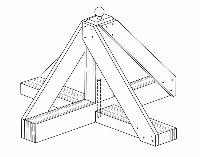 User
Reviews 5
Approval 95%
Soundoffs 1
News Articles 1
Band Edits + Tags 11
Album Edits 4
Album Ratings 0
Last Active 04-29-15 5:34 pm
Joined 09-13-11
Forum Posts
3
Review Comments 469
Gonna See These Guys On Friday

Pretty excited, this is the first concert I go to voluntarily.
1
Ghost (SWE)


Opus Eponymous





They are alright, I really like their Beatles cover. Excited to see what satanic imagery they will use.

2
Opeth


Heritage



This is what I came to see. While I would like a bit of death metal, a lot of my favorite Opeth songs are
cleanly sung. I also seem to like Heritage a lot more then most people here.
3
Mastodon


The Hunter



I have yet to give The Hunter a full listen, heard a few decent songs. Perhaps this will be the time to
leave and have a smoke.