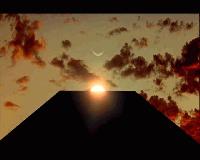 User
Reviews 3
Approval 100%
Soundoffs 1
Album Ratings 2
Last Active 01-18-14 9:46 pm
Joined 01-21-10
Forum Posts
0
Review Comments 793
2011: A Music Odyssey

I liked a lot more than 12 albums this year, but my general approach to these kinds of lists is to limit myself to the albums that I feel passionate about. Let's be honest.. no one cares what I thought was the 32nd best album of the year, myself included. :D
12
Koji Kondo


The Legend of Zelda 25th Anniversary Symphony





Although I really love videogame music, I tend to find soundtrack albums a little difficult to listen to. Zelda music in particular has absolutely fantastic melodies and arrangements, but on a soundtrack they exist as bits and pieces of music on tracks averaging 1-2 minutes. This album, however, is a totally different story. It takes the bits and pieces of music in these games, combines them all together, and turns them into full-fledged symphonic movements that can be enjoyed completely away from the context of the game. Although I'm sad that this album only contains about half of the material that was actually written from these anniversary performances, what's here is absolutely fantastic music, no nostalgia necessary (though it doesn't hurt :D).

11
Vektor


Outer Isolation





I was a bit hesitant going into this album as I'm not the biggest thrash metal fan but damn, I'm so glad I gave it a chance. This album is ferociously tight, well written, and filled with memorable riffs. It's mind-boggling how fast these guys play some of these heavy syncopations. What initially drew me to the album was the sci-fi, progressive spin of the music and even though I love that element, the reason this band is so enjoyable is just good old fashioned songwriting.

10
Giles Corey


Giles Corey





A brooding experimental folk album inspired by Giles Corey, a colonial farmer who was prosecuted for being a warlock during the Salem witch trials. He refused to plead, the penalty for which was "pressing." Essentially, Corey was stripped naked and placed under a wooden board over which heavy rocks were continually placed until he couldn't take it anymore and had to plead. Instead, each time he was asked for his plea Corey simply responded "more weight." He was agonizingly crushed to death over the course of two days. By standing up for himself and his convictions, he was able to retain and pass down his estate to his family which otherwise would've been forfeited to the government. This is a suitably murky album for one of the darkest moments in American history and succeeds in making the pain and helplessness of this man immediate and tangible.

9
Scale the Summit


The Collective





A refreshing instrumental progressive metal album where songwriting is the primary focus. That's not to say this band doesn't have chops, but it's nice to see technical ability used as a tool rather than a focal point. The arrangements they put together are both cohesive and varied, running the gambit between soothing clean passages, reverbed-soaked post metal atmospheres, groovy riffage, and even a few ambient moments. One thing I really love about this band is that their solos and technical moments never feel overly flashy or forced. So much instrumental metal comes off as technical display whereas every intricate moment here has a purpose and fits within the context of its song. My one complaint is that I would've liked a little more bite on some songs as the relaxed atmosphere tends to make the album feel a little homogenous. But that really doesn't take away from the excellent songwriting and musicianship on display here. Overall a fantastic album and I'm excited to hear what this band has in store for future releases.

8
A Winged Victory for the Sullen


A Winged Victory for the Sullen





In general, I tend to have a bit of a rocky relationship with ambient music. I absolute love it at its best, but I can also get bored with it very easily. It's usually no easy task for me to sit down and absorb a new ambient album, usually because they tend to be long-winded and a little dull at first. This album was a definite exception for me. I really feel it strikes a sweet spot that delivers those lovely droning ambient atmospheres while fully retaining listenability. Mostly all of the arrangements here are relatively tight and focused, giving a sense of direction that many ambient releases lack. Also, the presence of the delicate piano melodies really complements the glistening Stars of the Lid droning that can sometimes feel sparse on its own. Sure, there is a definite appeal to the sprawling, meandering ambient style, but I feel this album is a testament to the fact that cutting back on those indulgent tendencies can have spectacular results.

7
St. Vincent


Strange Mercy





A very lovable and unique indie-pop album with a definitive avant-garde edge. This album is definitely out there, no doubt. It serves up dreamy pop melodies (Sweet Mercy), buzzy, even spastic solos (Northern Lights), eerie modified vocals not unlike something you would hear from The Knife (Cheerleader), quirky electronics (Surgeon), and Danny Elfman-style orchestral moments (Cruel), sometimes all over the course of one song. But the album is still entirely approachable and human thanks to Annie Clark's velvety vocals and tons of kickass melodies that anchor all of the oddities. Easily one of the most infectious and endearing albums of the year.

6
The Dear Hunter


The Color Spectrum (Complete Collection)





A mammoth release of nine 4-track EPs, each one dedicated to a specific color of the rainbow (including one for black and white). This collection makes its claim for excellence just through shear consistency. Not only does every color have its own incredibly distinct sound and instrumental style (except possibly orange and red), they are all good. Really good. The tracks on here basically range from quality to superb, which is unbelievable considering the amount of experimentation and diversity on display. This variation also makes the album an absolute joy to listen to on shuffle. You're always hearing something different from the folky, acoustic "Green" to the sugary, fun-loving "Yellow" to the aggressive, industrial "Black" to the woozy, understated "Blue" to the trippy, electronic "Indigo." It's really a marvel to hear a band traverse so many different styles and pull them all off with such poise and creativity.

5
Fleet Foxes


Helplessness Blues





There's always an album that ends up being the soundtrack to my summer, and Helplessness Blues was definitely that album this year. It doesn't even necessarily have to be the album I listen to the most through the season, but just the album that makes me feel the warmth of the sun again on the crisp fall nights and the frigid winter afternoons. It's kind of a misnomer because I really wouldn't even call this a "sunny" album. Certainly there are numerous instances where the layered acoustic instrumentation and the warm harmonized vocals come together to create the perfect summer atmosphere, particularly on the earlier portion of the album with songs like "Bedouin Dress" which makes me feel like I'm in the middle of a festive gathering on the greenest pasture imaginable. But the strength of the album is that it mixes these sounds with more contemplative, melancholy moments like "Blue Spotted Tail" with lyrical themes that bring the triviality of life into clear focus. All in all this is a fantastic folk album that mixes the simple pleasures of fun acoustic jams with more meticulous arrangements and lyrical depth.

4
Cynic


Carbon-Based Anatomy





A fantastic little slice of Cynic that is hopefully indicative of the quality of their next full length. Personally, I just love the style and the sound of this band, and this EP is no exception. Paul Masvidal's pristine vocals sans their typical vocoder effects sound fantastic here over the sci-fi atmospheres and the always-impressive musicianship (the bass work here is particularly fantastic). This EP also fully displays Cynic's careful attention to rich, fleshed-out textures, employing lots of ambient noise and effects to make each song feel nuanced and cosmic. The vocal diversity on here is also a huge plus with ethereal spoken word, shamanic singing, and tribal chanting. Can't wait to hear what this band has been working on for 2012.

3
Vildhjarta


Masstaden





Awesome debut album by the Swedish "djent" band. I really feel like this band puts their own spin on this currently-popular trend in metal with a distinctly darker, ominous, and more frantic sound than their contemporaries. To be honest, the first few listens of this album for me were a little lackluster. This band can be pretty schizophrenic as the riffs are constantly jumping and changing from one thing to the next, making the album pretty hard to absorb. But with each listen I latched onto a new groove, riff, or transition that kept me coming back until I was soaking up every moment. This is an album that shines not necessarily through its song structure or progression, but through an abundance of memorable moments sprinkled everywhere. I also really love the production and the sound these guys use. Their tone is so thick, overwhelming, and mechanical and provides a great contrast to numerous dark, quiet, atmospheric sections of the album. I do feel that the middle portion of the album drags a tad, but I have so much fun listening to this thing that it hardly matters.

2
Destroyer


Kaputt





This one was really late to the party. I've only had it for about a month, but it's already left a strong enough impression for me to consider it my second favorite of the year. What I love about this album basically comes down to texture and atmosphere. Basically, it sounds absolutely gorgeous. The airy synths, warm bass, crystalline acoustic guitars, and relaxed vocals give this album such a cool, silky-smooth vibe that I just can't help but be swallowed by. Every track on here just oozes this atmosphere, albeit without much variation but I enjoy the sound so much that this is hardly a problem for me. The other thing that really pushes this album to the next level is the lyrics. They have a very cynical, sarcastic wit to them and focus on the dark, hypocritical side of America among other things. This seems to be very at-odds with the soothing sound of the music, which is what makes everything resonate so much more. It's like the music itself is just a further sarcasm, purposefully syrupy and tame to make the lyrics even more snide and insincere. Whether I'm analyzing the album on this deeper level or simply soaking up the sound of the music, I always end the album with the urge to start it again.

1
Trophy Scars


Never Born, Never Dead





I've known this would by my top pick for a long time now. I was taken by it right away, mainly because it's so unlike anything I've heard before. It's such a strange combination of blues, progressive, hardcore, psychedelic, and I don't even know what that works so well it's uncanny. With this and their last EP, "Darkness, Oh Hell" Trophy Scars seems to have both invented and mastered this sound at the exact same time. I could go on and on about what makes this release so fantastic. The music itself is absolutely filled with little flourishes and nuance mainly in the form of bluesy guitar licks and playful piano interjections. The instrumentation is full and active, yet everything is in perfect harmony, working towards creating a collective sound rather than feeling busy. The vocals are unique and extremely expressive, alternating between a laid-back clean style and a raspy snarl. I could keep going, but everything always comes back to songwriting, and that's what Trophy Scars really does best here. The songs ebb and flow so effortlessly between musical highs and lows, complemented by the shifting vocal style. There is an overwhelming emotional edge to this music that feels both tragic and romantic, and the band plays with those emotions so masterfully in their songwriting that many moments on this EP are chill-inducing. From beginning to end, this is quite simply the most creative, emotive, absorbing, and consistently excellent release of the year.