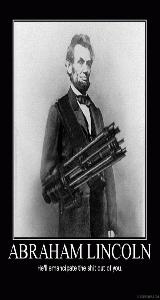 User
Reviews 33
Approval 86%
Soundoffs 23
News Articles 5
Band Edits + Tags 3
Album Edits 10
Album Ratings 458
Objectivity 76%
Last Active 01-23-12 9:59 pm
Joined 05-04-09
Forum Posts
1
Review Comments 969
Top 20 Of 2011
20
CunninLynguists


Oneirology



I am bravery in a bottle, I am courage in a glass. I've got the government's
approval, prohibition couldn't last."
19
Wu Lyf


Go Tell Fire To The Mountain





"We are so happy, so happy to say/ Awh lawh tha keeshaw la woo laak thisay"

18
Laura Stevenson and the Cans


Sit Resist





I've developed a crush on Laura Stevenson...have yet to see what she looks like.

17
Manchester Orchestra


Simple Math



"Simple Math- This song is really philosophical-Simple Math- What if everything
I thought was wrong, but right, but wrong..."
16
The Weeknd


House Of Balloons





"You don't know what's in store, but you know what you're here for."

15
TV On The Radio


Nine Types Of Light



"My Repetition, My Repetition is this, My Repetition, My Repetition is this, My
Repetition, My Repetition is this, My Repetition, My Repetition is this, My
Repetition, My Repetition is this, My Repetition, My Repetition is this, My
Repetition, My Repetition is this, My Repetition, My Repetition is this..."
14
Vessels


Helioscope





4 words: Meatman, Piano Tuner, Prostitute.

13
The Antlers


Burst Apart



"Rolled together with a burning paper heart,
ooooooooyyyyyyeeeeeaaaaaaaahhhhh"
-Climax of Rolled Together
12
Kashiwa Daisuke


88





I like piano.

11
M83


Hurry Up, We're Dreaming



"We would be hundreds, thousands, millions, the biggest group of friends the
world has ever seen!"
10
Radiohead


The King Of Limbs



For a band with the burden of changing the musical landscape every time they
release an album, The King Of Limbs serves less as an album, and more as the
statement "Screw you, we do what we want". There is everything here you
would expect from a Radiohead album, gloomy guitars, narcotic soundscapes,
shifting rhythms, quivering falsettos, and daring experimentation. But it doesn't
feature any climaxes, blooms no catharsis, and for once, it isn't even an
attempt at a masterpiece, it's just Radiohead casually being Radiohead. And
while that approach might not get them any awards, it presents a bold new
direction for the band, and an album that, oddly enough, is just as tantalizing
Best Tracks: "Bloom, Lotus Flower, Separator"
9
Frank Turner


England Keep My Bones



Frank Turner, folk musician, and punk enthusiast, releases a tribute to England
that is just as inspired as it is stunningly mature. Sure he's still singing about
Rock and Roll saving lives, and the tragedy of growing up, but the stale punk
sound has finally given way to a much more diverse and confident affair. "One
Foot Before The Other" stands as one the greatest songs of the year, and Frank
Turner has never been as emotionally poignant or as memorable than he is in "
I Am Disappeared" and "Redemption." Perhaps the most memorable song of the
album though is the closing atheist hymn/sing-a-long, "Glory Hallelujah" which
is just as contagious as it is bold and controversial. It serves as a perfect
portrait of the new Frank Turner, fearless in his craft, daring in its execution.
Best Tracks: "I am Disappeared, One Foot Before The Other, Redemption"
8
Colin Stetson


New History Warfare, Vol 2: Judges



Armed with only a saxophone and a handful of guest stars Colin Stetson creates
a jazz album that, well, sounds absolutely nothing like a jazz album...or
anything else for that matter. Recorded almost in one take, New History
Warfare Vol.2 is an astoundingly technical display that is just as chaotic and
discordant, as it is melodic. Disturbing at times, mournful in others, and in the
end emotionally triumphant, Colin Stetson creates a powerful unique work that
isn?t meant to be listened to as much as it is to be observed.
Best Tracks "All the Colors Bleached to White (ILAIJ II), Red Horse (Judges 2)"
7
O'Brother


Garden Window



There's something incredibly beautiful about an album that comes a long and
kicks you in the teeth. Garden Window carries itself with an intensity that most
albums in its genre yearn for, but few ever achieve. Varying from the
alternative rock cuts such as "Easy Talk (Open Your Mouth)" to adventurism
into post-metal sludge with the 13 minute "Cleanse Me", few albums hold as
much ambition or even half the balls as this album. The bands ability to
experiment with its genre is to be admired, but it's not nearly as impressive as
the fervor in which they accomplish that task.
Best Tracks: "Poison, Easy Talk (Open Your Mouth)"
6
James Blake


James Blake



Pitchfork poster boy James Blake releases an album that surprisingly lived up to
all the hype. Abandoning traditional dubstep for experiments in minimalism,
James Blake's self titled is stunningly bold in its experimentation, taking his craft
to a space where few dare to go. Expertly produced and insanely memorable,
James Blakes self titled may not only be one of the years best, but also it's most
influential
Best Tracks: "I Never Learnt To Share, Lindesfarne 1 &2, Limit To Your Love"
5
Bon Iver


Bon Iver, Bon Iver



Bon Iver's second album escapes the sorrow and the minimalistic limitations his
first release held, and transforms into an album entirely different, and still
entirely majestic. Bon Iver still holds the infectious sense of melody he held in
his debut, but he escapes the structure of the traditional folk song, and
transforms his craft into twisting, wrangled, layered, unpredictable affairs, that
disintegrate and transform with almost every chord. Immediately accessible
while daringly experimental, Bon Iver's self-titled not only equals his legendary
debut, it surpasses it.
Best Tracks: "Perth, Holocene"
4
Destroyer


Kaputt



Dan Brejar (The frontman, and often the only member of Destroyer) has
released more records than most artists would ever dream about, or even want
to attempt. Kaputt stands as the 9th album of his current project, Destroyer.
It?s also arguably the best he's ever made. Destroyer sees Dan Brejar drop his
trademark indie-rock sound for something entirely unexpected. 80's soft rock,
And while 80's soft rock is undeniably one of the worst inventions in human
history, (only slight behind the snuggie.) Brejar somehow makes it work
beautifully. It carries all of the trademark of 80's soft rock, sensual female
backup vocals, airy saxophone vocals, and a painfully obvious emphasis of
cheesy synthesizers. Yet Dan Brejar transforms this dark period of our history
into something incredibly listenable and even brilliant. The record gains its
surprising strength behind a display of the most inspired songwriting of Brejars
career, and its witty observations of American life. In the end, the record stands
for all the genre could have been, and unfortunately never was.
Best Tracks: "Blue Eyes, Kaputt, Bay Of Pigs"
3
The Roots


Undun



The Roots have long been one of the most talented groups in the hip hop world,
but Undun might be the best album to come out of the bands illustrious career.
A concept album about the semi-fictional character of Redford Stephens, who
eventually loses himself in the vicious life of the streets, the album proves to be
perhaps the roots darkest. Yet it's also the bands most melodic, it's
instrumentals a direct offshoot of indie-soul, undun's songs are colorfully fleshed
out and instrumentally inspired. It's brightest moment comes in its closing,
where it covers Sufjan Stevens piano based instrumental "Redford (For Yia-Yia &
Pappou)" and transforms it into a multi-movement classical number. An inspired
ending for a hip-hop album that ends up being so much more than a traditional
hip-hop album. It's an experience, tragic yet rapturously beautiful.
Best Tracks: "One Time, Tip The Scale, Redford (For Yia & Pappou) Movements
1-4"
2
Nicolas Jaar


Space Is Only Noise



Nicolas Jaars meditation of space, not only in theory but also in sound, is the
most complete collection of music released this year. Ranging from everything
from freaked out dance music to Latin violins to hazed jazz to Ray Charles;
Nicolas Jaars has created a Tour De Force with few modern equals. The album
often acts, as a frustrating exercise in tease and denial, but it's also masterful,
combining traditional and modern instrumentation at will, transforming an
electronic album into something strangely organic. One of the years most
underrated and overlooked, Nicolas Jaars debut ranks among the best electronic
albums ever produced, and comes from a producer whose bound to be one of
the most influential musicians in the genre.
Best Tracks: "Keep Me There, Space Is Only Noise That You Can See"
1
Trophy Scars


Never Born, Never Dead



Trophy Scars is the latest in the long line of hardcore band who have abandoned
their entire fan base and decided to start singing the blues. Just kidding, Trophy
Scars is the only hardcore band I know who abandoned hardcore and decided to
start writing blues songs. And holy shit, are they better for it. Never Born Never
Dead only runs for a little fewer than 30 minutes but within it you will find
some of the most inventive music released this year. Trophy Scars new sound,
a scrungy "bastard child" of the blues, takes as much influence from Blues
artists such as B.B King, as it does from modern rock pioneers such as Jack
White, and downright nasty musicians such as the enigmatic Alice Cooper. But
what makes Never Born Never Dead the best album of the year isn't just the
album?s unique sound, but the emotional density of the album. There are no
two love songs released this year as stunning as "Angels" and "Never Dead" and
the closing rumination on death "Never Born" will have listeners breaking
inside. If that wasn't enough, the perfectly placed sample from the show Lost,
is guaranteed to have Lost fans everywhere tearing up. Simply put, Never Born
Never Dead is not the most technically impressive album of the year, nor is it
the most influential. In the large scale of things, in 3 years time, the release will
probably be completely forgotten. But what makes it the best this year has to
offer is simple, wholly brilliant in its concept, and wholly brilliant in its execution,
once you listen to it, it'll never leave. Ever.
Best Tracks: "Snake Oil, Angels, Never Dead"