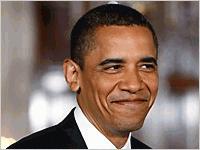 User
Reviews 2
Approval 100%
Soundoffs 1
News Articles 1
Band Edits + Tags 17
Album Edits 2
Album Ratings 295
Objectivity 73%
Last Active 12-05-12 11:19 am
Joined 12-19-10
Forum Posts
2
Review Comments 0
Dubstep And Trip-hop Recommendations? No "brostep".

I want to see what's so great about Dubstep. But I don't want any rec's from some of my friends and idiots at school because I am guessing their taste in Dubstep sucks along with their taste in Metalcore. Also want some Trip-Hop rec's please.
1
DJ Shadow


Endtroducing





First Electronic/Trip-Hop album I ever listened to and still enjoy. Great music.

2
Massive Attack


Mezzanine





Found this recently. Also great stuff.

3
Team Sleep


Team Sleep



Found this a while ago due to the Deftones (obviously). I thought it was
amazing the first time I heard any of it.