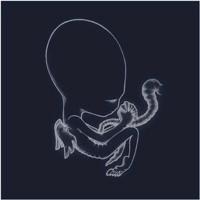 Emeritus
Reviews 60
Approval 98%
Soundoffs 39
News Articles 6
Band Edits + Tags 5
Album Edits 77
Album Ratings 517
Objectivity 66%
Last Active 09-22-12 1:03 am
Joined 11-24-09
Forum Posts
60
Review Comments 2,090
Fuck Elitism.
1
tUnE-yArDs


w h o k i l l



As amateur music critics, we all like to say things like "we've reached a point
where (such and such) is (such and such)" and reach a questionable conclusion
from that often dogmatic statement, throwing in a couple of carefully chosen
words that add a thin layer of condescension to every little piece of venom being
spewed out. Like, uh, what I just did. But I'm losing my patience with that self-
consciously snarky bullshit. Or, at least I think it's self-conscious...but that
might just be my self-consciousness speaking! (Ha! Wouldn't that be
something.) I can't help questioning myself, any more than Merrill Garbus can
when she asks herself, with more than a little bit of self-deprecation in her
voice, "Would you call me naive and an idealist if I told you I am disheartened
that, in this day and age, I do not have more male black friends?" It's worth
keeping in mind that Garbus lives in Oakland, site of what seems to be eternal
gentrification, but hell, I live less than ten blocks away from Harlem. It's
practically the same thing.
2
Radiohead


The King of Limbs



So if I can convince myself that my privileged position doesn't render me
incapable of truly "relating" to the music I'm trying to "objectively" criticize,
who's to say that I can't convince myself to like something that I don't?
3
Ke$ha


Cannibal



Or, on the flip side, that I can't convince myself something is awful, even if it is
actually - this might be a tough one to swallow - good? Like, legitimately good?
Because I hate Ke$ha on principle (although her persona seems to have a dash
of self-awareness that is, for better or for worse, notable) but "Blow" kicks my
ass every single time that beat hits the floor. And fuck me if "Go insane, go
insane, throw some glitter make it rain, let me let me see them Hanes" isn't a
brilliantly stupid come-on. I can't resist it. Against my better interest, I enjoy it.
4
Britney Spears


Femme Fatale



And hey, I hated the new Britney record, but that doesn't stop me from losing
my shit to "Till The World Ends" at every single party I've been to in the last
two weeks where the song has been played - which is to say, all of them. I
called it a Ke$ha ripoff, which I still think it is, but there's something universal
to that cry of "I can't take it take it take no more, never felt like felt like this
before". Universal can also mean stupid, of course, and in this case the line
between the two descriptors is very, very blurry, but who am I to say that the
song veers towards one direction or the other?
5
Rihanna


Loud



It would be like dismissing "S&M" as a continuation of pop's recent fascination
with BDSM as trendy commodity. In fact, I use "trendy commodity" too often,
not only in my reviews, but in everyday speech as well. What is trendy
anyways? What's cool? In pop, cool is what sells. In society, "cool" seems to
currently be nerdy chic, horn-rimmed glasses and all, which unwitting
consumers consider a noncomformist approach. Ahh. The sweet smell of self-
delusion. Nothing quite like it. This recent trend makes pop's love of sadism-
and-masochism a bit unexpected, but maybe it speaks to a larger trend, a desire
to surrender to emotions ostensibly regarded as "dangerous". Take, for
instance, the song's chorus: "I may be bad but I'm perfectly good at it / sex in
the air I don't care I love the smell of it / sticks and stones may break my bones
but chains and whips excite me." Which then goes into one of Rihanna's
signature wordless hooks, and then we're back on the dancefloor, sweaty,
bumping into each other, as the floor vibrates with the throbbing beat. Maybe
all of that matters. Maybe none of it does.
6
The Weeknd


House of Balloons



Because all I can think of when I'm in that "zone", whether I'm performing or
listening or partying or something in between, is "I don't want to be thinking
about anything right now." Conscious attempts at "letting go," if you will.
Calculated catharsis. Tension and relaxation. Limp and hard. All at the same
time. I want to be high, I want to be sober. I want to be perpetually in control
while I'm surrendering to a sonic world that I don't understand. And I don't
want to think about what comes afterwards. That's for the scholars to talk
about.