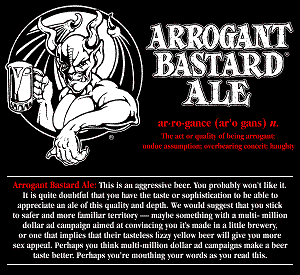 User
Reviews 1
Approval 0%
Soundoffs 2
Album Ratings 197
Objectivity 60%
Last Active 12-15-10 4:54 pm
Joined 12-15-10
Forum Posts
0
Review Comments 5
Tk's Top 25 Albums Of The Year

The countdown of my humbly opined top 25 albums of the year.
25
Flying Lotus


Cosmogramma





I hadn't heard this artist a lot before this album came into rotation at U92, and it took a while for it to grow on me, but after a good few listens it kept me interested throughout the whole thing. More of a headphones album than a social dance record, Cosmogramma has the airiness of an MBV record but also adds in the welcoming weirdness of more recent Animal Collective work and the calm electronic danciness of Kraftwerk. Not necessarily the music you'll hear at your next party, but definitely a good record to sit back and chill to. Mega-chill without being chillwave.

24
of Montreal


False Priest





This is definitely not Hissing Fauna, but as Skeletal Lamping combined elements of their previous output with what we see here on Kevin Barnes' most recent effort, False Priest could be seen as the individually soulful side of their previous record, and as expected, it works better. Not to disappoint, it's still as weird as any other of Montreal record, but this time we see guests such as Solange Knowles and Janelle Mona? turning this into one big sex-crazed soul jam melding R&B and of Montreal's brand of quirky indie pop for a wholly entertaining piece of music. And it came out on red vinyl! Awesome!

23
Cee-Lo Green


The Lady Killer





I still stand firmly behind my assertion that the FCC should make an exception favoring the uncensored playing of this album's best track and one of the most entertaining pop tracks to hit chart radio in years, "Fuck You." I understand the novelty behind someone singing those words behind such a happy Motown sound, but it also takes so much away from the energy driven by the lyrics when they're edited down to "Forget You." Aside from that, this here is more or less a top-shelf soul record with not too too many standouts, except for obviously the aforementioned hit single and one other, a beautiful cover of Band of Horses' "No One's Gonna Love You" which I hope will have people looking for the original source of this song (although they need not go further than to watch Zombieland) and maybe even discover some more new music. Kind of unfortunate that Band of Horses is now on a major label, creating sort of a disconnect between what they have and what people could find through them and through Cee-Lo, who this little blurb is supposed to be about, and yeah, he put out a hell of a record.

22
Best Coast


Crazy For You





I came up with the term "surfgaze" one drunken night, only to google it and find someone has already coined the term AND used it to refer to Best Coast. This is a simple album; no prior experience in indie rock is required to appreciate this immediately upon hearing this, and by that designation it has indeed reached a good few people that don't wear tight-fitting pants, at least in California anyway. Most of the tracks follow the same formula; jangly guitar riff, whiny, obnoxious and yet pretty voice, and usually something about some guy, best performed on standout track "Boyfriend," which in any other format would seem cheesy, but Bethany Cosentino (a PYTIMO) makes it sound sincere with her voice and the simplicity of the music she plays, as opposed to pairing such lyrics with something overproduced, because as she proves, if what's to be said is simple, simple accompaniment is all that's needed.

21
Surfer Blood


Astro Coast





Yes, this album came out this year, and also fits with my previous definition of "surfgaze." I will echo many people's sentiments that this is pretty much the Blue Album at the beach, which neither makes it a ripoff nor by any means a bad thing. Just call John Paul Pitts Beaches Cuomo if you want; the two's voices are very similar and are used for big, boisterous vocals that are accompanied by powerful pop hooks that, like the previous album on this list, aren't too complicated but are consistently engaging and always keeps the listener interested. This also can't be ruled out as social music if your idea of partying goes beyond dance music.

20
Sleigh Bells


Treats





I have to admit, I was not as up on this record as everyone else, but like everyone else, this did eventually grow on me. It overall has a pretty simple concept: take crunk party music, add some extra loud synths and guitars and make it as bombastic as possible. I'd hear complaints about how taking synths to purposefully clipping is pointless, but for this type of music it actually helps. One would think that singer Alexis Krauss' voice is blocked out, but it is simply hidden in the background to make the background to make the lyrics not as much of a factor, and they don't need to be, because Sleigh Bells doesn't need us to hear what they're saying; Krauss' voice simply provides extra melody to the blasting synths and guitars.

19
Grinderman


Grinderman 2





Nick Cave's first effort as Grinderman was an album full of crunchy, raw garage rock that hearkened back to his days in The Birthday Party. Grinderman 2 hasn't lost any of its power, but it also adds some quirkiness found in Cave's work with the Bad Seeds, which would make sense as Grinderman is composed of mostly Bad Seeds anyway. This album essentially takes the first record and adds on more Bad Seedsy instrumentation and more Birthday Party lyrics to complete a full combination of all of what Nick Cave likes to put in his music, and that makes for something that sounds very, very good.

18
No Age


Everything In Between





No Age didn't have as much musical growing up to do as fellow CA punks Wavves from their previous effort, Nouns, but that doesn't mean they didn't do any. For their new record, Dean and Randy added more shoegazey wash to their already well-constructed noise palette for a not necessarily more melodic approach, but a more well-developed construction of sound. This can all be encompassed in the album's second two tracks; "Glitter" shows the band at its most melodic, almost poppy, whereas next track "Fever Dreaming" brings in the familiar hard-hitting noise-punk that this band, and really this scene is known for. Those two stand like twin towers above the rest of the record, but that doesn't mean it's not worth a full listen, as the rest of the tracks take care of everything in between (ha ha) the second two.

17
Broken Social Scene


Forgiveness Rock Record





You would expect a band comprised of 19 people to either make great music or terrible music, so thankfully Broken Social Scene tends to produce more of the former. Their first record as a group in 5 years, Forgiveness Rock Record isn't exactly unfamiliar territory for BSS fans, but considering we haven't heard from them in a while that's certainly not a bad thing. You have your long, epic track in "World Sick," you have a good few pop songs in "Texico Bitches" and "All to All," and of course your rockers from all those guitars encompass most of the rest. Not unfamiliar, but certainly refreshing, from some of Canada's finest. (More on Canada later.)

16
Wavves


King of the Beach





I mentioned this in the track review: this new direction by this San Diego trio is a welcome relief from the noise we heard from them on their first and second albums. Of course there'll be noise on this one, but with a fresh dose of melody and pop hooks largely absent from their "self-titled" second record. Standouts such as "Super Soaker" and "Post Acid" demonstrate best how far this band has come; they even had their first gig at Madison Square Garden this year, opening for Phoenix and surprisingly Daft Punk (which I wish I had seen). Whereas the old was essentially noise attempting to be melodic, the new is a melodic, poppy batch of noisy stoner punk tracks that are as raucous as they are entertaining.

15
In the Year of the Pig


Jam?n





The lone metal album on this list and the standout metal album of the year, Jam?n is an epic 5-track hour-long noise-sludge opus with tracks that build and build with riffs and hooks and everything you would hope a metal album would include. Well, let me rephrase that. This is by no means a traditional metal album, but imagine an album that encompassed everything you know about music and combined it all into one musical stew. That's kind of like what Jam?n does, blending elements of thrash, sludge, noise, and black metal into one of the most interesting albums of any genre I've heard this year.

14
Ra Ra Riot


The Orchard





America's two most prominent buttoned-up afropop-leaning indie pop bands tend to release their records in the same years. In 2008, Vampire Weekend's self-titled album easily beat out Ra Ra Riot's effort for best upper-class-sounding indie band. This year, however, is Ra Ra Riot's year. The Orchard is a vast improvement on an already good first effort, adding better harmonies, a more concert-hall atmosphere, and an overall tighter feel. Add in some power tracks such as "Boy," "Too Dramatic," and best track "Massachusetts," and you have this band looking better than the band who put out their first #1 record and didn't live up to expectations.

13
Delorean


Subiza





Of all the Spanish pop to hit the indie scene lately, Delorean's debut full-length is the shining star above them all. Drawing comparisons (maybe only in my book, but listen to them both and you'll understand) to Primal Scream's 1991 landmark album Screamadelica, tracks like "Stay Close" and "Simple Graces" have the same pitched-percussion-heavy dance feel with the same soulfulness heard on most of the 1991 classic. This album sets itself apart by being even more uplifting and more club-centric and less drug-centric (however this music certainly goes well with drugs), but still retaining its own kind of energy that lights all rooms and keeps everyone dancing.

12
Girl Talk


All Day





The art of the mashup is often failed at by most DJs and producers. Most of these "artists" just take two songs, attempt to beat-match them, and wind up with something that sounds something like this. http://www.youtube.com/watch?v=srbYtydoh5s In any case, we have those artists, all sub-par with the exception of The Hood Internet, and then we have Girl Talk. For those who don't know, Girl Talk's mashups are intricately woven pieces of hundreds of different songs to make one long composition, separated into easily navigable tracks. This is Girl Talk's longest and best effort, clocking in at the length of just under the length of your average CD-RW, and containing some of the best samples we've seen yet (Phoenix! New Order! Simon and Garfunkel? It actually works great). This is one dance party you don't want to miss out on, and it's free online, so why haven't you downloaded this yet?

11
Sufjan Stevens


The Age of Adz





Many know Sufjan Stevens from his Fifty States project, his banjo, or his general disdain for the album as a format in today's world of music. Not many, recently anyway, would have expected two more-or-less full-length releases from the Petoskeyan prog-folk singer; however, he released two, and the proper LP was good enough to be lifted to #11 on my list. Taking cues from his previous song-based record Illinois and his 2002 electronic experiment Enjoy Your Rabbit, Stevens creates an epic electro-folk gem filled with bleeps, bloops, samples, and a surprising fervent rage underlying throughout the whole album, coming to a head on album climax "I Want to Be Well," Sufjan's most frenetic and most profane song he has ever written, letting the tense bottled-up rage encased in the surrounding tracks explode in one fountain of emotion. Notable also is 25-minute album closer "Impossible Soul," collecting his folky side, electronic squelches, and Auto-Tune(!) and stirring them into one epic composition well worth the time. This may not be Illinois, but it's an exciting combination of what he's done in the past and paints a bright picture for the new decade.

10
Beach House


Teen Dream





Beach House had started out as a wistful, introspective dream pop band to add a bit of haze to the shoegazey folk sound created by various bands, most notably occasional collaborators Grizzly Bear. This album shows Beach House going even further away from the introspective sound they had previously created and moving toward a more upbeat album, coming more from your indoor art-house speakers instead of simply your headphones, as listening to their new album can be more of a social experience, providing a more upbeat ambience that is still ambience, but one for more of a group setting. More important is the upgrade to the music; Legrand and guitarist Alex Scally add more instrumentation, more tracks, and better production quality, most likely derived from the more leverage they'd acquired from new label Sub Pop. With new sonic explorations and a richer sound, the duo create a great new record that is accessible as it is artful, and can be much more than just your best new headphones album.

9
Joanna Newsom


Have One On Me





Joanna Newsom is probably the furthest thing from a pop singer in the business, what with her grating, nasal voice and her primary instrument being the harp. This is no different on her latest 3xLP effort, but this time, the music is more accessible, there is much more instrumentation, and the songs are mostly reminiscent of old blues styles instead of her own freak-folk orchestral compositions. Take standout track "Good Intentions Paving Company," a song driven by piano and banjo, sounding like it was made for driving through a desert rather than sitting and looking at neo-cubist paintings. Another, "Soft as Chalk," takes free jazz and old-time blues and creates a raw but sexy tune that shows off Newsom's compositional creativity as well as her more clearly-delivered vocals. The three discs are more than enough to showcase her new style, but it keeps you listening the whole way through because there's so much to hear. And yes, I'm still pissed that she's dating Andy Samberg. She deserves so much better.

8
Deerhunter


Halcyon Digest





Animal Collective's landmark LP Merriweather Post Pavilion was created to bridge the gap between accessibility and artistry, so it should only be fitting that Deerhunter's latest effort, with so many similarities, would do the same thing. MPP producer Ben Allen was brought in to man the mixing board on this effort, and he helped created just as accessible a record, this time with roots more in garage rock than psych-pop. Even the titles are similar; Merriweather Post Pavilion is the venue that the members of Animal Collective always used to go see shows at, whereas Halcyon Digest literally defines the process of reliving those very childhood memories, of discovering new music, which with how accessible this record is, many new listeners can be invited in to the world of independent music, with Bradford Cox's childlike voice leading the way forward. Every track, however weird they may get, has a welcoming, positive feel to it that promotes inclusion rather than pretentious judgment of people who don't understand music like this.

7
Arcade Fire


The Suburbs





Arcade Fire have gotten HUGE. I fully expect their next album to be released on a major label, and for it to be somewhere on the quality level of Neon Bible, which is to say that it will be good, but it will leave something to be desired. That being said, I am not saying that this record is as good as Funeral, but it is easily their second best record and certainly comes close to their landmark debut. I mean, really, there are so many great tracks here! They didn't go as orchestral as they did on previous efforts, even with the same producer that slid the faders on the grandiose Neon Bible, but that (relatively) stripped-down sound they've created here allows them to be freer and to show more raw emotion that was previously meshed perfectly with, then subsequently buried under orchestration. As a result, this album feels like a breath of fresh, clean air, and like I mentioned earlier, more than half of its 16 tracks could be singles, with even underpromoted songs such as ?Empty Room,? my personal favorite, shining above the officially released singles. This record is a long ride, but it's entirely worth its listening time and certainly a reminder that they're one of the best bands in the business.

6
Big Boi


Sir Lucious Left Foot: The Son of Chico Dusty





I've always loved OutKast, I think they're probably the greatest hip-hop duo of all time, and I fully expected this album to be just as great as OutKast used to be around the early 2000s when Stankonia and Speakerboxxx/The Love Below came out. Expectations exceeded, Big Boi has here what is most likely hip-hop's most underrated and underplayed album ever; I called into my local pop station, where I know one of the DJs and that she would play one of my requests, and requested ?Shutterbugg,? a track that should have been one of those #1 singles because it's actually a great song, and of course they didn't have it. Don't ask me why, because I don't know how this record went unnoticed by stations even like U92 (AHEM.), save for the Urban Diner (props), because it's one of the best hip-hop records I've heard in a long time, whose tracks work as singles and as a whole. You have your singles, like ?Shine Blockas? and the aforementioned ?Shutterbugg,? and you also have your tracks that are just as strong; maybe not total radio single material, but certainly keeps you engaged as you go through the record.

5
Titus Andronicus


The Monitor





It certainly is an interesting concept for a band to record an album based on the Civil War as a theme for relationships, and who better to do that than the band that makes each song sound like a fiery battle? What Titus Andronicus has here is a record that is a vast improvement on an already great debut, cleaning up the production and making the album flow, resulting in an even more reckless and raucous sound than what was delivered on The Airing of Grievances. The tracks and lyrics loosely follow the 19th-century concept, with tracks like ?A More Perfect? and ?Four Score and Seven? more obviously painting that picture, and musically bringing all of the noise and intensity associated with a war. As opposed to their previous effort, this album flows together as one long composition, creating a wondrous piece of art-punk that is equally as abrasive as it is a stunning piece of pop music.

4
J?nsi


Go





I had originally said that this would be the unquestionable album of the year halfway through, letting my bias towards my favorite band get the best of me and overlook more worthy candidates. This does not mean by any means, however, that Go doesn't deserve consideration as one of the best records of the year. Taking everything J?nsi himself wanted to do with his more upbeat work with Sigur R?s, he now has the artistic freedom to perfect what he had previously wanted to do with his band on his own. The lyrics, mostly sung in English, are admittedly a bit cheesy, but it's essentially what J?nsi has been singing all along, translated for our ears, as he now lives in New York with his boyfriend, live bandmate, and frequent musical collaborator Alex Somers. The music and lyrics of this album combine to produce a sound that is filled with the eagerness of a young child, ready to get up and go exploring in his own little world. It could even be seen as the soundtrack to a favorite comic strip from when I was a kid all the way up to today, Calvin and Hobbes. Calvin's imagination parallels J?nsi's imaginative instrumentation he gave to what was originally, as he said, a ?quiet, acoustic guitar album.? Yeah... not so much.

3
LCD Soundsystem


This Is Happening





James Murphy is one of the few pop musicians these days that I consider to be a musical genius. Anyone can make a dance record by taking a few drum loops, a few synths, and a few (only a few) repetitive lyrics to keep your dancefloor bumpin'. James Murphy has been creating so much more than that with LCD Soundsystem ever since ?Losing My Edge? came out, and his latest record is no exception. A more stripped-down affair than his previous Sound of Silver, this new, rawer sound allows Murphy to express more emotion in his lyrics in exchange for more subdued, yet just as slick production. Many subtle quips of deep lyrics can be found among otherwise casual-sounding dialogue. Some of these are similes for love; as an astronaut that ?comes back but it's never the same,? in token party-single ?Drunk Girls,? or as a murderer, or a verse of bad poetry in highlight ?I Can Change.? Others include lessons in dependence, in ?One Touch,? or lessons in tolerance, in the rambler ?Pow Pow.? Or, in the album's best track, ?All I Want,? it's just Murphy drawing his heart on his sleeve and screaming out for the angst to just go away. In any case, lyrically and musically, this is LCD's tightest record, one of the best of the year, and hopefully not the last from this project, as Murphy has unfortunately hinted.

2
Kanye West


My Beautiful Dark Twisted Fantasy





I'm publishing this list a little over a week after this record came out, so its placement on this list should be staggering enough for you to go out and buy it right now, as it is one of the greatest hip-hop albums of all time. It is what happens when Kanye, dissatisfied with the current quality of what music people as famous as he is make, goes into his studio with lots of collaborators, listens to all different kinds of ideas on how to improve his sound, and winds up with the single most artistically written hip-hop album ever created, at least by an artist on a major label. The closest comparison I can make for what the best selling point of this record is not a hip-hop album; it is last year's more-or-less consensus Album of the Year, Animal Collective's Merriweather Post Pavilion. Why, you ask? Well, that record was one that was by a band generally listened to by the hipster denizens of Williamsburg and Austin, yet had bros shouting out their requests for ?My Girls? at music festivals. Conversely, Kanye's new album is by an artist normally listened to by the masses; granted he has always had an artistic step above most rappers, but this time he's gone the extra mile to, whether intentionally or not, reach out to the more art-school crowd, while keeping us scratching our heads at why a track with the creativity of ?Monster? would be played on pop radio. Maybe the masses are learning.

1
Ariel Pink's Haunted Graffiti


Before Today





I can raise my hand as one of the many who had not heard of Ariel Pink before whispers of this new record were circulating the media, but I, like many others now, am hooked, because this record has such a diverse palette of music to offer. The styles of music this presents span almost fifty years, from '60s surf-rock all the way to modern neo-psych-pop, many times intertwining those on the same song. This tour through the history of post-blues pop music in turn provides the most entertaining musical experience I have heard in quite a long time, welcoming new listeners (like my mother, for example) with its familiarity and pleasing music treasure hunters with a gem of an album that cannot be missed. This type of music will make longtime music listeners say, ?This sounds like this band, back from when I was a kid!? with each track, featuring aforementioned surf-rock in an actual '60s cover of the Rockin' Ramrods' ?Bright Lit Blue Skies,? '80s pop in song of the year ?Round and Round,? and a blend of shoegaze and hair metal on ?Butt-House Blondies,? along with all of the other tracks featuring bits and pieces of pop music made before today (zing), making a record that is helping lead the charge of neo-psychedelic pop but can make older listeners reminisce on the first great music they'd ever heard. As such, this is my runaway pick for Album of the Year, so why are you not getting up and buying it now?