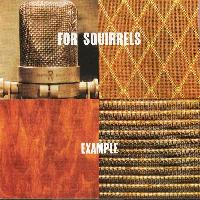 User
Reviews 34
Approval 94%
Soundoffs 241
News Articles 7
Band Edits + Tags 18
Album Edits 34
Album Ratings 1743
Objectivity 77%
Last Active 10-21-17 4:54 pm
Joined 05-29-05
Forum Posts
11,324
Review Comments 18,790
Cream Of The Crap v5.0

kay this has run its course. I'll think of something else
1
Sonic Syndicate


We Are The Night



Anyone who saw this coming, raise your hand. Sonic Syndicate has regressed from a passable melodeath
band to a fucking abhorrent douchey buttcheese band. They sound like Chris Daughty trying to fit in with his
prep friends. Yep, goodbye emo flicks and eye liner. Make way for toques, sunglasses and Ed Hardy.
Conformity to this degree should be illegal. I bet M.Shadows is checking his balls right now, because Sonic
Syndicate is clearly sucking on every part of them. Ps their bassist is fuckable
2
Aiden


Knives



William Control...pretty sure Channing summed up everyone's opinion on this guy in his review for Will's
s/t debut. The guy's a shitload of fuck. Watch this band's videos and try to refrain yourself from kicking
your monitor in the face. Aiden is a "horror punk" band...I get the horror, because it's like sucking on
gasoline from a gas station nozzle after the attendant took a piss in the tube, but they're not punk at all.
They're just another poppy emo band that somehow finds a new way to set new standards for shit every
time they release an album. And that one video with the black wrestler all greased up made me
sporadically discombobulate it was so fucking strange.
3
Chris Cornell


Scream



Now, I like Chris Cornell. Soundgarden was a good band that made some big songs. Even some of his solo
stuff is alright. But this here, this is pure piss in a bottle. Timbaland...what? What the fuck is he doing
here? Shouldn?t he stick to sounding like a possessed tree sloth in the background of Nelly Furtado songs
and slapping a big fat "ft. Timbaland" underneath them? (Yes I know he's a producer too) Say goodbye to
the guitars and drums, say hello to shitty R&B beats and mistimed bass drops. I think Lil Wayne should
take note of this the next time he tries anymore of this cross-genre bullshit: it doesn't fucking work. Plain
and simple.
4
Nickelback


Dark Horse



Canadians are ashamed to be associated with this band, and it doesn't help our cause that they play at
every single god damn fucking event in our country. Chad Kroeger sounds like a drunken old man that
comes up with lyrics by staring at LGs passing by the bar window. Someone actually put one song over
another, and they literally sound exactly the same. Doesn't take a genius to realize that Canadians have
no ears, and one should not take the Junos seriously. If anyone else had put such a shitty effort in to
distinguish their materials presented at their workplace, they would have been booted in the ass long ago.
The Spaniards had it right when they pelted them with rocks.
5
Theory of a Deadman


Scars and Souvenirs





See above, just take out Chad Kroeger and insert whoever the fuck the singer for this band is.