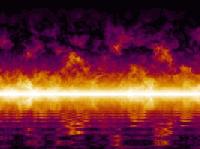 User
Reviews 1
Approval 66%
News Articles 1
Band Edits + Tags 2
Album Edits 1
Album Ratings 145
Objectivity 45%
Last Active 01-01-10 8:47 pm
Joined 08-07-08
Forum Posts
39
Review Comments 427
Recommend Me Some Music Like This.

I've been listening to a lot of this type of music lately, and just want some for recommendations. I'm kind of looking for hip-hop-ish stuff, but not straight up hip-hop, if that makes any sense. Kind of like this stuff. Thanks.
1
Flying Lotus


Cosmogramma





One of the best albums I have ever listened to.

2
M.I.A.


Kala



I'm pumped for her new album, sounds great from what I have heard, so
I've been listening to a little of this. It's great, I'll probably pick it up soon.
3
P.O.S.


Never Better





Awesome album. It single handedly got me into hip-hop.