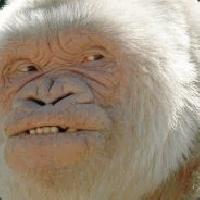 User
Reviews 10
Approval 97%
Soundoffs 70
News Articles 3
Band Edits + Tags 15
Album Edits 69
Album Ratings 2898
Objectivity 74%
Last Active 09-04-17 1:40 am
Joined 08-27-09
Forum Posts
50
Review Comments 26,367
Deftones + Poison the Well

So, if you know me around here it's fairly obvious that my two favorite non-hip hop artists are Poison the Well and Deftones. But have you ever compared these two bands? I mean, other than a sonic comparison. They have very similar career arcs, and while I do feel they are very similar in sound, I'm going to give this analysis a go. What do you think Sputnik?
1
Deftones


Adrenaline

2
Poison the Well


The Opposite of December





Ok, the official debut album by each band (I know Deftones had Like Linus and PTW had Distance Only Makes the Heart Grow Fonder, but for the sake of this discussion I'm leaving those out). These albums are similar in a couple ways. First off, Adrenaline is probably as close to a hardcore album as nu metal ever got (especially in the early days). TOoD is easily Poison the Well's most hardcore album, and to a lot of people, a landmark album of the genre (similar to Adrenaline being a landmark and pioneering nu metal album upon release in 1995). This is each band at their most raw and aggressive. Newer fans to each band that got into later works such as The Tropic Rot or Saturday Night Wrist often don't appreciate these albums quite as much as those who were there when they came out. Both are very simple and minimalistic compared to the rest of each band's catalogue.

3
Deftones


Around the Fur

4
Poison the Well


Tear From the Red





The second album from each band is initially hard to draw similarities from, but take a closer look and I think you'll see that these records are very representative of one another. Often times, these are the most overlooked albums from the bands. More of a progression from the debut than a total reinvention (something the bands would be known for starting with their third albums), these discs see Poison the Well and Deftones refining and streamlining their sound as opposed to redefining it. Deftones removed a lot of the "nu" staples such as rapping and personal screaming rants (see second single 7 Words off Adrenaline compared with Be Quiet and Drive off ATF) and focusing more on "form" than "content" (for all you non-film school nerds out there, they were focusing on the aesthetic appeal of the songs, rather than actual songwriting, hooks and structure). A love it or hate it affair on both sides, these albums are generally the favorite or least favorite (and nowhere in between) for most fans of the bands. PTW added some improved clean singing and better production, furthering the melodic hardcore of the predecessor and hinting at what was to come next (both bands experimented with ambience, atmosphere and texture slightly on these albums).

5
Deftones


White Pony

6
Poison the Well


You Come Before You





Regarded by most as each band's landmark album or magnum opus, this is where all the inventiveness and progression only hinted at in previous albums came to fruition. Acclaimed by critics and fans alike, these were regarded as masterpieces upon release and are still viewed that way today. This was also the peak of each band's commercial success.

7
Deftones


Deftones

8
Poison the Well


Versions





In similar fashion to the sophomore releases from PTW/Deftones, these albums are either viewed as progressive hallmarks of creativity or one of the weaker efforts from the band. These albums generally have to grow on you, as I personally didn't exactly LOVE them upon first listen. A mix of the aggression or raw sound of older releases while building upon the progressive elements in White Pony/YCBY, these albums were viewed by many as mixed bags. However, give them time and they may reveal themselves as the epic albums they are.

9
Deftones


Saturday Night Wrist

10
Poison the Well


The Tropic Rot



Now fully embracing the atmospheric and melodic elements present on their last two releases, both bands have created beautiful records praised by both fans and critics alike. To me it feels like these albums flow almost TOO perfectly. This are each band's most polished album, sporting high production values and correcting a lot of the imperfections that fans found on the previous release.
Ok, is it just me, or is it strange that these bands have followed almost the exact same career arc? I never really thought about it before, but when it hit me today I had to make this list. Please, tell me if I'm off my rocker or not.