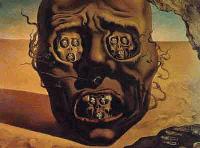 User
Soundoffs 5
News Articles 1
Band Edits + Tags 9
Album Edits 8
Album Ratings 869
Objectivity 75%
Last Active 08-01-17 9:33 am
Joined 04-09-09
Forum Posts
1
Review Comments 593
Converge?

Alright, so I started listening to Converge several months back, and I've listened to the two albums listed below, and I don't understand how they are not considered hardcore. Especially their newest CD. Most of the songs are like under 2 and 3 minutes and it isn't centralized around breakdowns, as it is at being fast, heavy, and chaotic, which sounds more like hardcore. Am I right?
1
Converge


Axe To Fall





Pretty brutal, not a big fan of the slow stuff though. I think this surpasses Jane Doe.

2
Converge


Jane Doe





I like this, but it doesn't click w/ me like Axe to Fall. Concubine and Broken Vow are insane.