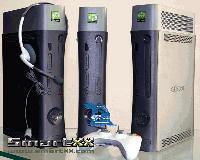 User
Reviews 3
Approval 85%
Soundoffs 8
News Articles 2
Band Edits + Tags 3
Album Edits 5
Album Ratings 214
Objectivity 74%
Last Active 10-03-09 6:12 am
Joined 10-03-09
Forum Posts
0
Review Comments 120
The 'problem' With British Music

Basically, no matter how good a record is from a British band, mainly indie rock bands, its saddled with a production that stops it getting under your skin, it lacks subtly and is a pretty flat mix, there seems to be less treble and this kind of sheen on everything, very neat and tidy and not as glossy sounding, but somehow the gloss gives American bands something that allows good records to become great, the american influenced rock,metal and hardcore bands don't tend to have this problem, its something about the way indie albums are produced, and 90's british albums especially, here are some examples.
1
Radiohead


OK Computer





its a great,great record, but if it was re recorded and produced with a more 'americanised' mix, I think it would be much much better.

2
The Libertines


Time For Heroes





the strokes record that this band are meant to be influenced by feels more raw and just like eaiser to digest.

3
Manic Street Preachers


Generation Terrorist





Awful Production, aged horribly.

4
Damien Rice


O





great songs but lacks that bit of grit and subtlty that would make it a masterpiece.

5
Thats


It.