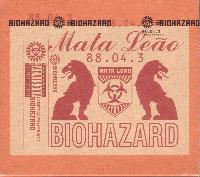 User

Reviews 18
Approval 81%

Soundoffs 43
News Articles 3
Band Edits + Tags 27
Album Edits 53

Album Ratings 849
Objectivity 66%

Last Active 06-06-22 1:10 pm
Joined 02-05-20

Review Comments 350


(2023) Retrospective review history of STIGMATIZED

Here I get a bit more personal with my reviews. discus how it was to review the albums I have. Idk a bit of insight into "le process" and how I was reviewing and other thoughts and all.
1
Story of the Year


Tear Me to Pieces



Back after another four months! Wooohooo. I'd already thought about doing this for a while. If there's any great improvement, at least I was able to condense what I thought to a much smaller size. I wasn't sure whether it'd be good or not, but it turned out better than I expected. Yay!

And, second feature!