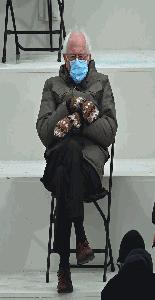 User

Reviews 10
Approval 63%

Soundoffs 1,113
News Articles 3
Band Edits + Tags 8
Album Edits 27

Album Ratings 2229
Objectivity 84%

Last Active 12-18-20 5:25 pm
Joined 11-01-16

Review Comments 191


Allan's 2022 Yearly Best Records

This has been a rather rough year for me with studying for my comprehensive examination all summer and fall as well as dealing with some of the worst skin problems I have ever dealt with. But 2022 is finally on the wayside and with comprehensive exams behind me and hopefully on the right track of my skin 2023 should be a strong year. Musically, as always, 2022 was a stellar year for music and maybe there was not a standout genre for me, there are some standout features/aesthetics that stick out this year. First, there are a lot of long albums this year that seem to be driven by focusing on musical space and how to fill that space. There are also many albums this year that are very "internet-ie" and focus a lot on the modern-day internet sound. But if I had to pick one genre that seemed to stick out this year it was indietronica, in which there were a lot of great electronic records focusing on that indie flavor. So hopefully there is something in this list that resonates with you thank you to all who have been following along this year and to those who read this :)
50
Cuco


Fantasy Gateway



Primary: Psychedelic Pop
Secondary: Hypnagogic Pop, Bedroom Pop
I am putting this at my 50th spot to spite all the haters that find Cuco to be "bland". His fourth album shows off a real sense and ability to make some extremely fun and sunny-sounding psychedelic pop tracks with that real classic hypnagogic pop synthesizer work to make it feel both futuristic and nostalgic.
49
Tricot


Fudeki



Primary: J-Rock, Math Rock
Secondary: Art Rock, Post-Hardcore, Noise Rock
The last-minute release from the Japanese-based four-piece band shows a return to form that I was not expecting from the band, a noisy and noodly showing of post-hardcore and art rock that the band was known for, for so many years before their last few releases.
48
Rolo Tomassi


Where Myth Becomes Memory



Primary: Post-Metalcore, Post-Hardcore
Secondary: Post-Rock, Mathcore, Dream Pop, Progressive Metal
The five-piece long-time mathcore band continues to evolve past their routes and create an even more dream pop and post-metalcore sludge fest than on their stunning 2018 release. Although this new album is nowhere near as good as the last record, it still has a lot of memorable and palpable moments that I hope they continue to build on.
47
The Dear Hunter


Antimai



Primary: Progressive Rock, Progressive Pop, Art Rock
Secondary: Rock Opera, Jazz Fusion, Jazz-Rock
I had a feeling after making one of the most expansive and intricate combinations of cinematic records the band would take a while to start their new expansive direction, plus "Antimai" is that new narrative, and just like with any great fantasy novel or movie the first bit is introducing you to the characters. A progressive pop and rock opus with grand instrumentation and an even grander sound design to keep you coming back to envision the world being created. Can't wait to see what the new series brings with the announcement of their next album this coming year.
45
The Callous Daoboys


Celebrity Therapist



Primary: Mathcore
Secondary: Post-Hardcore, Avant-Garde Metal
The rebrand of mathcore over the last two-to-three years has been a very interesting one to see with the incorporation of glitchy electronics and/or avant-garde jazz elements to create a somewhat new brand of mathcore and The Callous Daoboys could go down as one of the more interesting ones in the bunch with the heady political lyricism and ever-changing sonic landscape. "Celebrity Therapist" is an explosive and intense listen when you need something right in your face right away.
44
Cakes Da Killa


Svengali



Primary: Hip House, East Coast Hip Hop
Secondary: Deep House, Ballroom, Garage House, UK Bass
Cakes da Killa continues to evolve his hip house and east coast hip hop sound to evolve into some dense, thick, and sexy house tracks that propel him ahead of many of the greats in this NYC scene that has been around for a long time, especially with the resurgence in house music in the mainstream, would be amazing to see his production in the future because he has a real niche for making hypnotic and sensual house beats.
43
Louis Cole


Quality Over Opinion



Primary: Synth Funk, Art Pop, Funktronica
Secondary: Synthpop, Jazz-Funk, Jazz Pop, Neo-Soul, Chamber Pop
It is funny to think about how the first place I discovered Louis Cole's music is with his extremely bizarre and avant-garde metal band Clown Core. However, Louis has a strong and stout solo career under his belt, with "Quality Over Control" being one of his most adventurous and explosive outings yet. This album seems in its internet-sounding fusions of synth-funk and jazz with various textures and styles across the map from "Bitches" sounding like a clean Clown Core track, the slow ballad of "True Love", or the very synthy "Planet X". Although the album is a potpourri of styles, it is a fun and expansive sound that I cannot wait to see more of into the future.
42
exociety


Deception Falls



Primary: Abstract Hip Hop
Secondary: Cloud Rap, Experimental Hip Hop, Conscious Hip Hop, Jazz Rap
The four-man internet rappers come through with their debut album as a collective and "Deception Falls" is a masterclass on how to make abstract hip hop sound interesting, intense, and conscious without dragging things on like many of the top dogs in abstract hip hop can do. There might be some glaring shortcomings in the form of being heavily Eminem-inspired at points, but the diversity in sounds/styles and the intensity each member brings to create a great showing of hip hop.
41
Backxwash


HIS HAPPINESS SHALL COME FIRST...



Primary: Industrial Hip Hop, Horrorcore
Secondary: Conscious Hip Hop, Industrial Metal, Political Hip Hop
The final record in Ashanti Mutinta's trilogy of sudo-reflective albums looks at Ashanti's past life and what it was like growing up in a religious household and being ostracized for their sexuality. For me, the third album is Backxwash's best album to date and it showcases the horror and intensity I had wanted on their last two releases. This album is a nightmare of a listen from front to back and it shows some of the tightest rapping ability from any of Backxwash's previous releases.
40
Junior Boys


Waiting Game



Primary: Ambient Pop
Secondary: Synthpop, Sophisti-Pop, Ambient
The longstanding Canadian trio seems to be evolving back into what made them famous years ago with the simplistic and hypnotic debut album, but on "Waiting Game" we see an even lighter side with the heavy influence of jazz instrumentation and 80s nostalgia over simplistic and bouncy ambient pop tracks. It might not be other people's favorite but something about the way everything comes together and how things sound so isolated on the album make me come back for more every time I want to listen to it. Really sounds like you are in an infinitely large white room with random pieces of things screaming in here and there.
39
Hatchie


Giving the World Away



Primary: Alternative Dance, Baggy, Dream Pop
Secondary: Shoegaze, Jangle Pop, Neo-Psychedelia, Synthpop
Harriette Pilbeam creates legendary amounts of 80s and 90s nostalgia in one of the most concise and fluid-sounding pop albums that very few artists can achieve. "Giving the World Away" is a dreamy and hypnotic alternative dance and dream pop album that feels like a Taylor Swift album without the cheesy production while also sounding like a vintage 80s synthpop record without really even dabbling in synthpop. A nifty little project that I can't wait to see more of in the future.
38
Nas


King's Disease III



Primary: East Coast Hip Hop, Boom Bap, Conscious Hip Hop
Secondary: Jazz Rap, Hardcore Hip Hop, Chipmunk Soul
There is a true second wave and bolstering of boom bap in the last few years, and at 49, one of the most legendary and classic sounding hip hop artists continues to sound as introspective and explosive as he did on his breakout and legendary debut album "Illmatic" back in 1994. Nas has had a very up-and-down career, but he has slowly been coming back to form with his King's Disease series and this is the tightest and most interesting set of tracks he has produced probably since Illmatic. Nas and Hit-Boy show off some insane chemistry on this record and it's wild to think they will continue to be working together into the future.
37
Zeal and Ardor


Zeal and Ardor



Primary: Avant-Garde Metal
Secondary: Spirituals, Black Metal, Alternative Metal, Industrial Rock/Metal, Blues Rock
I continue to be a big fan of what Zeal and Ardor are doing for the black metal scene by being one of the few to incorporate these blistering blast beats with blues-style vocals and the legendary amount of slavery-style chanting and hymns that the band has been incorporating since the inception.
36
Logic


Vinyl Days



Primary: East Coast Hip Hop, Boom Bap
Secondary: Jazz Rap, Conscious Hip Hop, Hardcore Hip Hop, Chipmunk Soul, Sketch Comedy
Logic comes with another heavy-hitting, memorable, and introspective collection of tracks exploring a past life, current living, and thankfulness for what Bobby has accomplished thus far. "Vinyl Days" might not be the best hip hop album to be released this year, but something about the way the mixtape vibe comes together makes for a truly interesting and fun listen from front to back.
35
Gilla Band


Most Normal



Primary: Noise Rock, Industrial Rock, Experimental Rock
Secondary: No Wave, Noise, Dance-Punk
I think with more time the band can continue to grow this unique blend of noisy and industrial no-wave sounding post-punk because what the band was able to do on their third record is absolutely astonishing. For how abrasive and noisy this record can get, it always feels controlled and contrived. The constant changes and the overall flow of the record are something incredible to hear every time I listen to this record. Great progression from a band I always thought could never quite combine everything together.
34
Chat Pile


God's Country



Primary: Noise Rock, Sludge Metal
Secondary: Post-Hardcore, Industrial Metal, Post-Punk
"God's Country" might be the most interesting look at middle-class American families and the constant hypocritical values they hold onto due to religious ideologies or historical bigotry they cannot seem to get past. Chat Pile's debut album is a noisy and heavy look at the everyday working man in the American family and every second of this record is a masterclass on noisy tension and memorable ideas. There are a lot of genre concepts coming together on this record but one of the most interesting is the constant post-punk vocals on here over the very sludgy guitar pedals. An amazing record from the band and I cannot wait to see what they do next.
33
Conjurer (UK)


Pathos



Primary: Sludge Metal
Secondary: Black Metal, Atmospheric Sludge Metal, Metalcore
The third record from UK based band creates one of the only atmospheric sludge metal records to ever resonate with me due to its infectious hooks and progressions presented on this record. "Pathos" is a dense and ominous listening experience with those black metal screams coming in to create an even more sinister and dark listening experience, but when the soring guitars come in to help alleviate that is when this record really shows its true colors.
32
Kai Whiston


Quiet as Kept, F.O.G.



Primary: EDM
Secondary: Progressive Breaks, Epic Collage, UK Bass, Deconstructed Club, Modern Classical
Kai has been slowly building his unique brand of EDM-style music further away from his early Iglooghost sounding music early on, and although I don't think he will ever fully distance himself from that influence, his fourth record sees the most unique and intense-sounding music from Kai we have ever seen. "Quiet as Kept…" is a progressive and moving EDM album that feels like a classical music piece with the way the drums, synthesizers, and drones come together to create a cold yet intense listening experience.
31
Daniel Avery


Ultra Truth



Primary: Progressive Breaks, Ambient Techno
Secondary: Atmospheric Drum and Bass, Ambient, IDM, Jungle
"Ultra Truth" is one of those hypnotic listens that you immediately put on and whatever is going on around you will immediately be forgotten about and you will immediately be transported to the dark abyss of ambient techno and atmospheric drum and bass. The progression of the drum fills along with the rich texture of the ambient drones makes for such an entrancing listen that it is hard to put it down.
30
Asunojokei


Island



Primary: Blackgaze, Post-Hardcore
Secondary: Screamo, J-Rock, Post-Metal
The sophomore record from the Japanese-based band climbed a lot for me from when I first heard it. Yes, the obvious amount of Deafheaven and Envy influence can be a bit obvious, but the guitar lines on here and the very atmospheric nature of the whole thing make for such a memorable listening experience it is hard not to put this on my end-of-the-year list. "Island" is an intense and introspective exploration of love and longing over some harrowing screams and soaring guitar leads.
29
Lil Supa


Yeyo



Primary: Boom Bap, Hardcore Hip Hop, Latin Rap
Secondary: Gangsta Rap, Conscious Hip Hop, Drumless, Political Hip Hop
Marlon Luis Morales Santana could be one of the most underrated and greatest Latin rappers in the game right now with some of the hardest and most intense boom bap instrumentals that even Griselda would have their hands full. Everything about this album is tight, rough, and interesting no matter what part of the album you get to. The production is top-notch, and the rapping is even more impressive across the board. Please give the record a try if you are a fan of all of the current resurgences of boom bap.
28
Jaron


It's Hard to See Color...



Primary: Indietronica, Glitch Pop, Art Pop
Secondary: Alternative RnB, Future Bass, Dream Pop, Atmospheric Drum and Bass
Jaron Steele's debut album is a breathtaking showing of what modern indietronica and art pop can sound like when you take the time to create beautiful and serene instrumentals over lush and intense vocal delivery. There is something so memorable and beautiful about this album that it is hard not to come back over and over again with the determination to figure out all the unique sounds and ideas.
27
Soft Replica


Only Ever In Dreams



Primary: Vaporwave, Dream Pop
Secondary: Dreampunk, Ambient Drone, Chillwave
Soft Replica is one of the most dreamy and ethereal modern-day vaporwave artists out there and could become of the most interesting classic vaporwave artists with their use of simple and light ambient drones and dreampunk sampling. Whenever you need a light album to listen to while doing some work this is a great one to pick up and explore with.
26
Vansire


The Modern Western World



Primary: Bedroom Pop, Dream Pop
Secondary: Chillwave, Americana, Yacht Rock, Jazz Rap, Synth Funk
The Minnesota duo come through with one of the most diverse and interesting bedroom pop records that house a slew of various electronic and rock genres making for a fun and interesting listen from front to back. It is hard not to find a likable and sunny-sounding track on this record and the diversity of features here makes for an even more interesting set of changeups.
25
White Ward


False Light



Primary: Atmospheric Black Metal, Dark Jazz
Secondary: Post-Metal, Progressive Metal
Dark jazz and atmospheric black metal have actually had a long history in the last 10-20 years, but most of the time the style and sound can come off as extremely bland and boring because most bands cannot really do either style all that well, so it comes off as very one-dimensional and bland. However, the Ukrainian band come through with one of the darkest and most interesting dark jazz and black metal fusion that I have ever really heard. The way the blistering black metal guitars and drums pair over the very light and introspective jazz melodies makes for a really passionate and great listening experience.
24
Mona Evie


Cho ngoi day gieng



Primary: Art Rap
Secondary: Trap, Cloud Rap, Neo-Psychedelia, Post-Industrial, Alternative RnB, Dream Pop
There is a lot of love for this Vietnamese art rap and pop act combining a slew of various rap, pop, and RnB genres that it is hard not to find this experimental album doing everything it can to create an interesting and explosive little record. In many ways, sure you can say they are throwing a lot at the wall, and sure into the future I think all these ideas will eventually come together even better, but still, there are a lot of great combinations coming through on this record and I cannot wait to see what the group does into the future.
23
Denzel Curry


Melt My Eyez See Your Future



Primary: Conscious Hip Hop, Southern Hip Hop
Secondary: Jazz Rap, Trap, Neo-Soul, Boom Bap
Denzel continues to be an ever revolving door of hip hop ideas and styles in which on his most recent outing he goes for a more boom bap and jazz rap trap style that gives Denzel another passionate and perspective look at black culture. Without a doubt, "MMESYF" is a great record with some great beats and production from Denzel great record from front to back.
22
Djo


Decide



Primary: Neo-Psychedelia
Secondary: Hypnagogic Pop, Synthpop, Indie Pop
At this point in my life, I found continually been reminded of how much I despise the pop sound of the 80s. For whatever reason nothing from that era has ever been able to stick with me through the years, however, the modern rebrand of the 80s synthesized sound has been one that I am thoroughly enjoying because of the modern production and the dropping of the horrendous 80s signing that plagued the style. Joe Keery of Stranger Things fame has had an actually strong musical career for a while and his sophomore album under the Djo pseudonym is a fun and energetic neo-psychedelic sound with a lot of the great-sounding hypnagogic pop trends that several artists recently have been doing. Maybe it is not all that memorable to some, but for me, this album is a bright and intense listening experience that any fan of this modern trend will enjoy.
21
Jockstrap


I Love You Jennifer B



Primary: Art Pop, Glitch Pop
Secondary: Chamber Pop, Progressive Pop
Jockstrap might grow into one of the most interesting and experimental art pop act out there and for me, there are what I have always wanted acts like Xiu Xiu and others like them to sound like. "I Love You Jennifer B" is an expansive and ever-evolving pop record that continues to be extremely impressive on what they were able to combine together. Feels almost as magical and intense as Magdalena Bay's last record, and with more time the group could grow into something that impressive.
20
moondaughter


Phosphenes and Iridescent Lights



Primary: Ambient Pop, Ambient Drone
Secondary: Slowcore, Dream Pop, Post-Rock, Ambient Folk, Dreampunk
With this new pseudonym by Sonhos Tomam Conta, we see an evolution away from the blackgaze ideas we have been seeing from them in their other name, here we see a slow and minimalistic ambient pop and folk album. Although the album might be a bit skeletal by nature, the overall style and sound can hit extremely hard when it needs to, and is a very soothing and retrospective listening experience if you need that in your current life.
19
1 800 PAIN


Their Money Is Your Money



Primary: Industrial Hip Hop, Power Noise
Secondary: Deconstructed Club, Hip House
I will get a lot of flack for this but 1 800 PAIN is what I have always wanted Death Grips to sound like but have never been able to come to that. What the duo is able to do with this album is one for the ages with its extremely aggressive power noise instrumentation and hip house style progressions and layering. There is a true knack for utilizing harshness and noise to make some extremely memorable and all-encompassing instrumentals. If you are a fan of noisy and heavy-sounding hip hop like Death Grips and/or Clipping, then you should definitely give this a listen.
18
nouns


While of Unsound Mind



Primary: Post-Emo, Screamo, Post-Hardcore
Secondary: Math Rock, Noise Rock, Progressive Rock, Sound Collage, Sasscore
The fifth-wave emo scene is really coming in hot right now and this nouns record could be the first version of screamo we have seen within this style. The Arkansas-based band has created one of the noisy and most inventive sounds of screamo we have really ever seen, and there is not a dull moment from front to back. The genre fusions are off the charts all over this record, but the way they are put together so seamlessly is beyond impressive and I cannot wait to see the continuation of this fifth-wave emo style.
17
Daniel Rossen


You Belong There



Primary: Progressive Folk, Chamber Folk
Secondary: Psychedelic Folk, Avant-Folk
Long-term Grizzly Bear guitar and piano players come through with a breathtaking and ever-evolving folk record that brings a lot of those classic folk instrumentation ideas alongside the modern production of a chamber and Avant-folk ideas. "You Belong There" has this constant ebb and flow to it that allows for the pacing to continue evolving as the record whisks along. Plus, the small uses of chamber instrumentation add a nice depth to the acoustic guitar and piano ballads. It is truly a must-listen and the best folk album of the year by far, especially for what seemed to be a pretty light folk record.
16
Ghais Guevara


There Will Be No Super-Slave



Primary: Political Hip Hop, East Coast Hip Hop, Hardcore Hip Hop, Chipmunk Soul
Secondary: Conscious Hip Hop, Trap Boom Bap, Experimental Hip Hop, Abstract Hip Hop
Ghais has one of the most interesting styles of hip hop that I have really ever seen the heavy amounts of sampling and the overall structure of everything makes for a really interesting and explosive sound. The constant use of classic and modern samples makes you want to come back to see what kind of sample he will use next. Plus, the witty and boisterous lyrics make it an evolving door of interesting ideas over and over again. One of the most interesting abstract hip hop artists to date.
15
Perfume Genius


Ugly Season



Primary: Avant-Pop
Secondary: Ambient Pop, Neo-Psychedelia, Modern Creative, Chamber Music
There are a lot of ways to explore and interpret this new record from Perfume Genius. For me, it is being able to sit down with this dense record and take in all the different textures and sonic pallets being presented here. Most of the tracks on here are a true experiment of what diverging expectations may sound like. On the title track we get an extremely hypnotic and haunting dub track, "Pop Song" is a folktronica embellished glitch pop track that truly is the only 'pop' song on the whole record, and "Eye in the Disco" is an extremely mutated and alien sounding disco track with wailing guitar work. "Ugly Season" is a complete exploration into making the ugly-sounding ideas sound beautiful, elegant, and charming without losing what makes Perfume Genius's vocals so exquisite on top of them. He continues to be what I have always wanted from the last few Bjork records.
14
Material Girl


i85mixx21-22



Primary: Avant-Rap
Secondary: Neo-Psychedelia, Sound Collage, Drum and Bass, Avant-Garde Jazz
The second album from the Atlanta rapper continues his experimental and avant-rap ways in which we see a collection of emotional and progressive-sounding tracks where Material Girl explores his grieving process for his friend who had passed during the making of this record. I can see where it might be a mangled mess, but so is the grieving process, and therefore this sophomore record is the perfect exploration of that process and the constant back and forth one feels during that process. This might be a micro exploration of those feelings and who knows where Material Girl is currently, but overall, it is the exact style and flair I would want from something like this. Plus, it is backed by some of the most interesting and explorative production I have really heard on a rap record this year.
13
SOUL GLO


Diaspora Problems



Primary: Hardcore Punk
Secondary: Rap Rock, Noise Rock, Screamo, Anarcho-Punk
It feels weird to see how long the classic hardcore punk sound has been gone, obviously, it has been in the underground, but what the three-piece Philadelphia-based band is able to create on their third record is something hardcore punk has been needing for the last two decades (if not longer). "Diaspora Problems" is without a doubt a grimy and heavy-hitting punk record that feels ripped right out of the 80's Boston seen, however, we also get that inclusion of the modern trap metal seen (without being trap metal). The rap and hardcore fusion is something people have been feeding for many years with the creation of trap metal, but Soul Glo creates a truly breathtaking way of fusing the two genres on top of the classic political lyricism one would expect from a hardcore punk record. A true revolution of the two genres into something amazing.
12
Caroline (UK)


Caroline



Primary: Post-Rock, Avant-Folk
Secondary: Chamber Music, Slowcore, Post-Minimalism, Appalachian Folk Music
The eight-piece London-based band's debut album is something both out of this world and a microscopic exploration of what one can do with folk instrumentation. Post-rock has obviously had a rich and extensive history of expansive and magical-sounding records, but something about the way this record has the constant building of chamber orchestration and guitars makes for an expansive and entrancing listen every time I put it on. Even the freak folk aesthetics on tracks like "Engine" create a real sense of exploration and space. The way each instrument utilizes the space it is in allows for a truly enhanced and enthralling listening experience.
11
Holy Fawn


Dimensional Bleed



Primary: Post-Rock, Shoegaze
Secondary: Post-Metal, Dream Pop
This record has certainly grown on me a lot more than I anticipated when it had first come out. The use of an extremely rich and dense atmosphere on top of the very post-rock/metal aesthetics makes for a truly enchanting and yet haunting listen when you give the sophomore record a try. "Dimensional Bleed" has those rich and oozing shoegaze guitars over slow-paced and reverbed ambient drones to give a rich sense of atmosphere. Although the album does play a lot with the post-metalcore ideas and sounds of Bring Me The Horizon and Rolo Tomassi, there is something so special about this record that I can constantly keep coming back to it over and over again.
10
Kendrick Lamar


Mr. Morale and the Big Steppers



Primary: Conscious Hip Hop, West Coast Hip Hop
Secondary: Trap, Neo-Soul, Jazz Rap, Contemporary RnB, Political Hip Hop, Experimental Hip Hop
Kendrick Lamar finally comes out with his long-anticipated fifth full-length record and it feels like Kendricks's most explorative and provocative record to date for who has become the greatest rapper of all time. Mr. Moral is both a self-reflective record of personal development and past trauma, while also being a reflection on the healing process and the acceptance of who Kendrick has become. Kendrick has become a better human being, artist, father, and husband through the reflections on this record and it so happens to be behind some of the most boisterous and all-encompassing sounding records with its use of jazz, orchestration, synthesizers, and various other unique ideas.
9
Beyonce


Renaissance



Primary: Dance-Pop, House
Secondary: Pop Rap, Ballroom, Afrobeats, Alternative RnB, Afro House, Hip House, Diva House
What is there to say about this new record from Beyoncé that hasn't already been said by everyone else praising this record? It is another installment by Beyoncé that should never be forgotten about in the pop scene since she continues to make explosive and sexy-sounding pop music and this time around, she incorporates various shades of house music and dance-pop. There is really not a dull moment here and the production is top-notch. In many ways, this feels like Beyoncé's victory lap for such a boisterous career thus far. It also really has the feel of building into even more greatness in the future since this is supposed to be a first of a trilogy. But for now, we should just continue to bump this perfect pop record of the year.
8
Sondre Lerche


Avatars of Love



Primary: Art Pop
Secondary: Chamber Pop, Progressive Pop, Indietronica, Sophisti-Pop
Since 2014's "Please" the long-lasting singer/songwriter has evolved more and more into the experimental pop space. From the indietronica output of "Pleasure", and then the more indie and art pop style of "Patience". Now the Norwegian-born artist gives heard first into art and progressive pop while keeping the bossa nova influence he gained on his last record and I have to say although for some the album is a long-winded showing, for me it is the true indication of how to utilize instrumentation and pacing. The opening track "Guarantee That I'd Be Loved" is a soft and whimsical track glazed in loving irony with beautifully paced orchestration and guitar work, "Dead of the Night" is a somber and slow-paced singer/songwriter track, and "Cut" is an indietronica pop banger.
7
acloudyskye


What Do You Want!



Primary: Indietronica
Secondary: Post-Rock, Folktronica, Melodic Dubstep, Progressive Electronics, Halftime
I have come to adore what acloudyskye has been doing for the dubstep scene with his unique blend of post-rock, indietronica/folktronica, and melodic dubstep. On his third record, he seems to also be focusing a little bit more on the experimental brobient scene coming out of the bandcamp scene the last few years with the use of heavy bass and atmospheric drones. But overall WDYW! is an explorative and all-encompassing record that utilizes building and atmosphere to its greatest potential on tracks like "Safety!", "Dormant", and "Thief". But there are some heavy-hitting and melodic moments like the opening three tracks as well as "Overthrow". There is nothing quite like this record out there right now and I cannot wait to see acloudyskye continue to build his style and sound to better and grander heights.
6
Skullcrusher


Quiet the Room



Primary: Ambient Folk, Singer/Songwriter
Secondary: Indie Folk, Ambient Americana
Ambient folk could be one of my all-time favorite genres/ideas when it comes to the use of instrumentation to help fill the space being occupied by the droning synthesizers. The debut album from Helen Ballentine showcases a devesting amount of beauty from very little. Obviously, someone like Grouper has made this style extremely famous but the way in which Helen utilizes the hypnotic and hazy acoustic guitar to cut through the abyss that is the dark ambient drones presented on "Quiet the Room" on top of her lush and building lyricisms and vocal delivery. It might have taken a bit for this album to resonate with me, but the more I have listened to it the more it has moved me and nearly brought me to tears. Anyone who wants a devastating yet peaceful and beautiful showcasing of what minimal acoustic guitar music can sound like, then please give this album a listen you will not regret it one bit.
5
Vylet Pony


Can Opener's Notebook: Fish Whisperer



Primary: Indietronica
Secondary: Progressive Pop, Glitch Pop, Synth Pop, Alternative Rock
I have never seen and never will watch My Little Pony, however, what Vylet Pony has been able to create and build with her unique blend of various electronic genres is something beyond comprehension. She has been all over the map in terms of electronic and pop styles, however, on CONFW she homes in her sound to full-fledged indietronica and progressive pop album. This is the most concise and narrowed in Vylet has ever really been, and there is truly not a dull moment on this record. From the harrowing and progressive of "I've Still Got Something To Teach You", to the dreamy and easy-sounding exploration of "Dream Library/Time Water/Mayflower Notebook", to the bumping and glitchy "Typewriter". There is a style and sound for everyone, but if you love the internet sound of modern-day pop music then you really should shove your biases aside and give this record a try.
4
Black Midi


Hellfire



Primary: Avant-Prog, Brutal Prog
Secondary: Jazz Rock, Art Rock, Zeuhl, Experimental Rock
The four-man London-based avant-progers continue down the spastic and theatrical rock aesthetics that they built on their 2021 record "Cavalcade". It is tough at this point to say which record is better, something in me still prefers the energy and clustered feel of the 2021 record, but "Hellfire" is still an intricate, devilish, and blistering rock record that might be the most progressive and forward-thinking rock record in a very long time. Tracks like "The Race Is About To Begin" showcase the true ability to make a song sound exactly as they intended, pulsating and building to the point where you can imagine the cars racing past each other or on the track "Sugar/Tzu" in which you can feel the boxing match continue to build in escalation based on the fast passed and energetic drumming throughout.
3
sonhos tomam conta


maladaptive daydreaming



Primary: Post-Emo, Shoegaze
Secondary: Dream Pop, Ambient, Post-Metal, Noise
It has been amazing to see the evolution and revolution of fifth-wave emo and to me, sonhos tomam conta is the best showing off what experimental and exploration can look like when it comes to emo music. Their fifth full-length album continues to see the extremely thick and heavy reverb usage to create a broad and expansive sound that to be only they could be able to accomplish. Tracks like "Corpos Gelados, Manhas de Sol", and "42 Wallaby Way, Sydney" showcase a masterclass in balancing intensity with blissfulness and how to surround all that in the micro-space that is the modern-day musical sound. On top of that, the lyrical exploration of the constant disconnect between mind and body individuals dealing with mental health can experience in a given day. If you are a fan of all of the modern emo scene then you must give this record a listen because it is the most impressive and futuristic sound in the style.
2
Quadeca


I Didn't Mean to Haunt You



Primary: Art Pop, Folktronica/Indietronica
Secondary: Glitch Pop, Ambient Pop, Experimental Hip Hop, Neo-Psychedelia, Post-Emo, Chamber Pop, Tape Music
IDMTHY by Quadeca is the perfect example of how to turn emotional/mental health issues into a musical embodiment in which one can really explore what it means to be alive. On the long-time YouTuber's second album in his new style, we see a full realization of both the artistic direction he was exploring on his last record, as well as a true metamorphosis lyrically into poetry. Tracks like "tell me a joke" in which we see the breaking down of self-worth, to "factions of infinity" in which we see the acceptance of who you are there is no short of perfection on this new record. Quadeca comes a long way to get to this point and I am beyond floored by how this album turned out and how futuristic everything sounds. Not only that but the way everything is being fused together is a real showing of what pop and rap can be.
1
Ethel Cain


Preacher's Daughter



Primary: Singer/Songwriter, Dream Pop, Slowcore
Secondary: Ethereal Wave, Americana, Gothic Country, Drone Metal
"Preacher's Daughter" is my number one album of the year, and it is for one very simple reason. As I stated in my opening statement this year there are a lot of very long and progressive-based records in which much of the focus seems to be on how to utilize sonic space to encapsulate a specific emotion and this debut album from Hayden Silas Anhedönia is an evolution on how to do that with very minimal instrumentation. Most of this album comfortably sits in the classic singer/songwriter camp whether that be the dream pop opener, the americana "American Teenager", or the Slowcore "A House In Nebraska", as well as the closing tracks "Sun Bleached Flies" and "Strangers". But there are extremely haunting and all-encompassing tracks that explore areas of the gothic country, and even drone/doom metal.