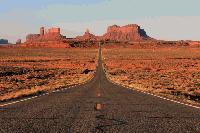 User

Soundoffs 5
Album Ratings 252
Objectivity 61%

Last Active 08-03-22 4:38 pm
Joined 03-17-20

Review Comments 62


School is Back in Session: '22 - '23

It's that time of year and as the stress of the school begins to mount, I feel it is necessary to take to steps to preserve my mental health at all cost; music has always been my safe place. The following list will contain the albums that help me maneuver the next 175 days in my role as an educator and the ever mounting shitstorm that is teaching middle school. Hope to update daily.
1
Ithaca


They Fear Us



08.01.MON
Really need this album this morning. It reminds me of your favorite (insert article of clothing); there's nothing overly new about it, but its familiar and welcoming; a quiet confidence is present while your wearing it. You know exactly what you're going to get from it and that's exactly why to like it so much. This is an excellent album from beginning to end. I don't hear many new ideas, (considering the genre) but the band does bring a new focus to the genre that I think has been missing for a few years now.

Favorite Tracks:
They Fear US
Camera Eats First
Hold, Be Held (Don't Judge Me)
2
Conjurer (UK)


Pathos



08.02.TUES
I read an article once that study the productivity of computer programmers who listened to black/post metal while working. I don't know the validity of the study, but anecdotally I have to totally agree and this album really provides a soundscape that allows me to engage in my work a bit deeper and working longer.

Musically, this album hits in all the right spot for; heaviness, enough melody to come things interesting, and a great balance of black and post metal elements; I hear 'core colorings as well.
3
Wake


Thought Form Descent



08.03
Being an educator is the purest form insanity. You wake up and do the same thing over and over hoping that things change; things rarely change in this profession. This a new band to me; thank you Sputnik. I discovered the genre of blackened metal "whateveryouwanttocallit" during ' '20 - '21 school year. Covid was in full effect and virtual learning was the norm. Needless to say I spent a lot of time in front of a computer waiting for a group of preteen to log on to Zoom to stare at me from the comfort of their homes. They usually never showed up but I was required to sit there on the call waiting for something to change; it never did. My gate way band was Wolves in The Throne Room", the album: Two Hunters. This is now the standard by which I measure all album in this genre; this album measures up. Wake delivers a thoughtful yet devastating collection of songs here. Chaos and punishing musically, lyrically, somber and provoking.

Favorite Tracks:
Swallow the Light
Mourning Dirge
4
Frontierer


Oxidized



08.03.WED
My co-workers have some of the weirdest "adult" conversations during lunch.