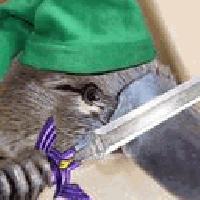 User

Reviews 22
Approval 89%

Soundoffs 161
News Articles 17
Band Edits + Tags 22
Album Edits 68

Album Ratings 1293
Objectivity 88%

Last Active 01-04-23 1:10 am
Joined 06-10-15

Review Comments 760


Why don't bad/average albums ever trend?

I feel like the trending albums section of the site should include those that underperform (score-wise). There's no reason that the new Charli XCX shouldn't be trending right now, it definitely has the high number of ratings to warrant it. I know there's been other examples in the past too but I can't think of a ton right now.
1
Charli XCX


Crash





I know the average ain't great, but how isn't this trending? It's got 73 ratings at the time of me writing this, which is more than like half the list of trending albums right now.

2
Korn


Requiem





Another example from earlier in the year. I don't remember ever seeing this trend but it definitely got the attention of a lot of users on this site.

3
A Day To Remember


You're Welcome



The only example from last year I can think of right now. Sure the album is dogshit, but it racked up 100's of ratings within like a week. Wouldn't it make sense for this to be labeled as a trending album?

Anyway, thanks for coming to my TED talk.