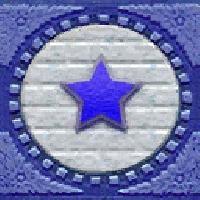 User
Reviews 28
Approval 95%
Soundoffs 8
Album Ratings 255
Objectivity 80%
Last Active 08-12-21 12:38 pm
Joined 06-26-21
Forum Posts
0
Review Comments 636
2021 Music I Jammed, Ranked

All the 2021 recordz I listened to, ranked. Definitely meant to listen to more full albums this year, but hey, we've all been there bro.
13
Drake


Certified Lover Boy



Best Song: who fucking cares dude
Worst Song: the entire album

Wretched failure of an album. If there was a surefire way to put an end to the "Drake vs. Kanye" argument, CLB would shut the floor down quick. This is a testament to Drake's nothingness as an artist these days. Drake's depressive mumbling is no longer "emo", it's just fucking annoying, and the overlong, overbearing album is full of ugly songs with uninspired production, insipid compositional choices, and a wide host of bored-sounding features that aren't even trying. Because why would you try on a chintzy project like this? 0 / 5 for the album art alone.
12
Maroon 5


Jordi



Best Song: uh
Worst Song: hm

At last, the metallic quickening is complete. Adam Levine and Maroon 5 have officially become robots, and Jordi is proof that the operation was a success. Jordi is so lifeless and inexpressive that it almost feels intentional, like Maroon 5 personally ensured that every single song would be as flat, droning, and derivative as humanly possible. Nothing happens in Jordi - this is music you shut your brain off to and just zone out to. Just stare at the wall for half an hour, maybe drive a nail into your arm just to see if you can still feel emotions. 1 / 5.
11
Imagine Dragons


Mercury - Act 1



Best Song: imagine dragons
Worst Songs: dragagine magons

Imagine dragons. 1 / 5. "Act 1" is a terrifying title.
10
Coldplay


Music of the Spheres



Best Song: Higher Power
Worst Song: People of the Pride

Does Coldplay hate us, or do they just not have anything else left to say? Music of the Spheres is mindless mediocrity - the nonsense gimmick of this record being "space-themed" means absolutely nothing, the compositions within are so barren you expect tumbleweeds to pass through, and it's such a brief experience that you'll probably forget 90% of it by the time you're done. "Coloratura" is pretentious waffling and has no place on this album whatsoever. 2 / 5.
9
Ed Sheeran


=



Best Song: The Joker and the Queen / Stop The Rain
Worst Song: Sandman

Bland and banal yet easily hateable all the same, like vanilla pudding left out for too long. Ed Sheeran continues to not only have any idea on how to make a compelling full-length record, he continues to have no *drive* to do so. Expensively produced but lacking a soul all the same, the horribly-titled "=" is nothing more than another paycheck for Sheeran. What hints of genuine talent and creativity there are - and there are a few good moments on this thing - will quickly be squandered by Sheeran's dull, corny warbling. 2.2 / 5.
8
Prince


Welcome 2 America



Best Song: Born 2 Die / 1000 Light Years
Worst Song: One Day We Will All B Free

Welcome 2 America was more exciting on paper than it was in execution. The very first collection of music from Prince's heralded, treasured Vault, *and* a topical, political album about injustice in America? In 2021? Yeah, too good to be true. Prince was never much of a gifted lyricist, and it's particularly notable here whenever he tries and fails to make an impactful message with his boilerplate words about being "distracted by the iPhone" or how everyone and their mama's "got a sex tape". The music can't save Prince's words this time, either - the whole album's stuck on autopilot gliding through these sluggish, midtempo grooves that serve more as demo reels for his background singers than anything else. 2.2 / 5.
7
Natalie Imbruglia


Firebird



Best Song: Not Sorry / River
Worst Song: What It Feels Like

Call me an idealist, but I had some decent hopes for Imbruglia's first album in over ten years. I'd always liked her stellar cover of "Torn", but, y'know, there's really none of that earnest, aching vulnerability present on Firebird. Mostly, Firebird is just tepid - nothing is exceptional, but nothing is *awful*. There's a couple of decent tracks on here, but it lacks an identifiable sound, lacks the emotional center that put her on the map with "Torn" in the first place. Here's to hoping Imbruglia will think of something better for her next record. 2.5 / 5.
6
Kanye West


Donda



Best Song: Jail / Moon
Worst Song: Tell The Vision

Damn, Donda. A hulking, looming shadow of an album, and that's exactly what makes Donda special and simultaneously what makes it flop in so many places. The standout tracks on Donda are some of Ye's absolute best - tracks like Jail, Moon, Believe What I Say, Off The Grid, and Come To Life are songs you point to when people ask what makes Kanye special, what makes him a cult of personality. They're the right amount of artful, profound, funky, fiery, and bombastic throughout. On the other hand, though, tracks like the abysmal Tell The Vision and the stupid-ass Remote Control Globglogabgalab bullshit induce the listener with some serious whiplash and take them out of the experience entirely. With a real mixed bag of features and production tricks, Donda is just like Kanye West himself - shitty and baffling at random, sporadic intervals, but absolutely essential in its best moments. 3.2 / 5.
5
Limp Bizkit


Still Sucks



Best Song: Turn It Up Bitch / Snacky Poo (minus the skit)
Worst Song: You Bring Out The Worst In Me

I never thought I'd unironically enjoy a Limp Bizkit album of all things, but here we are. In a delightful case of reverse psychology, Still Sucks does not, in fact, suck. Still Sucks is dominated by Bizkit's usual brand of snotty, anarchic frat boy humor, but it's given a lot of charm and pathos by the fact it feels like a bunch of middle-aged dads laughing and poking fun at themselves. (Yes, they've always been somewhat self-aware, but now it feels genuine instead of an excuse to be shitty.) It's telling that one of the best cuts on this record is literally Durst bragging about being a lame dad and owning it. Couple that in with Wes Borland's zesty riffs and a short-but-sweet runtime, and you've got a decent 3.5 / 5 on your hands for sure.
4
Silk Sonic


An Evening with Silk Sonic



Best Song: Skate / Smokin Out The Window
Worst Song: Put On A Smile

I've been hungry for some good Bruno Mars food for a while, and not only did he deliver, he brought Anderson fuckin Paak into the fold, whose sophomore record Malibu was one of the best records of 2016. Paak and Mars just jive together perfectly, oozing with confidence and charisma over every single sexy soul-jam present on Silk Sonic's debut. It's all killer and no filler, albeit a little same-y, surface-level, and unvaried throughout, and I'm praying that this is the start of a beautiful musical friendship. 3.9 / 5, one of Bruno's best.
3
Adele


30



Best Song: Strangers By Nature
Worst Song: Can I Get It

Thank god this was actually pretty good. I was worried that Adele was starting to phone it in after the mediocrity of 25, but 30 is a refreshing reminder of her strengths. 30 even shows her dabbling in some interesting, jazz-oriented experimentation - the heavenly, delicate "Cry Your Heart Out" is pure Steven Universe / Estelle, there's a classiness to "Love Is A Game" that makes you wanna sink into a bubble bath, and the swing rhythms in "I Drink Wine" and "Oh My God" are tasty as hell. 4 / 5 - a little too long and low-energy towards the end, but some of the best songs she's ever written are present on this record.
2
CHVRCHES


Screen Violence



Best Song: Asking For A Friend
Worst Song: He Said She Said

CHVRCHES' redemption arc after the burst of nothing that was Love Is Dead. Lovely interplay between bright-faced electronica like "Good Girls" and sinister, gothic technopop like "Nightmare", topped off with simple but effective and achingly sincere lyrics. "Asking For A Friend" is easily one of the best songs this year - its cathartic, climactic buildup to its explosive midsection and the pristine production throughout is nothing more and nothing less than pure ear candy. A pleasant surprise. 4.1 / 5.
1
Billie Eilish


Happier Than Ever



Best Song: My Future / Happier Than Ever
Worst Song: Not My Responsibility

I definitely didn't expect to like this as much as I did, especially given how polarizing this has been, but something about Happier Than Ever just *clicked* with me. Maybe it's the compelling blend of unorthodox songwriting choices and bedroom-pop production. Maybe I prefer Eilish's moody, bittersweet, and cynical side more than I do her being creepy and snarky. Maybe I can relate to Billie in these trying times, not being much older than her at all (two years older at most). Maybe I like how vulnerable this record is. Or maybe it's just really fucking pretty. As controversial as this was, I fucked with the vibe and atmosphere of this one from start to finish. It'll probably be one of my favorites of the whole decade. 5 / 5.