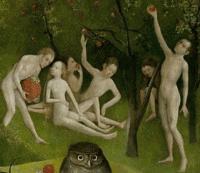 User
Reviews 19
Approval 100%
Soundoffs 18
News Articles 11
Band Edits + Tags 468
Album Edits 652
Album Ratings 2555
Objectivity 85%
Last Active 08-18-21 7:45 am
Joined 06-19-18
Forum Posts
23
Review Comments 26,069
March Madness RESULTS 8 πŸ'Ύ OBSOLETE MEDIUMS πŸ"Ό

These 8 have stood the test of time. Till now, that is. Because our manic drive to renew and innovate will not be kind to four of our fearless contestants. Who will be rendered obsolete, just a former ghost of their prior success, appealing to a very small margin of consumers, and who on the other hand will manage to remain relevant, by going with the flow and adapting where necessary, or based on the sheer perfection of their design? It's all up to YOU! Let us know down below! (And of course use entire usernames, you only have to type/copy-paste four times!)
1
NAS


The Lost Tapes II



Bedex

vs

JohnnyoftheWell
2
Fatboy Slim


Better Living Through Chemistry



Conmaniac

vs

SteakByrnes
3
Kanye West


Yeezus



someone

vs

Pheromone
4
Peter Gabriel


Secret World Live



JustJoe.

vs

parksungjoon
5
Victory


Victory



RESULTS TIME
====================

I have used Excel to COUNT.IF all votes (of course after removing everything but the votes, Joe's . remains problematic people!), manually checking those instances where the difference was 2 votes or less to make sure no mistakes were made.

This round had the highest vote total, with an average of 45.3 votes cast!

The following users have WON their duels, and will compete in our Final 4!!!

1. JohnnyoftheWell
2. SteakByrnes (20 vote difference, received the most votes this round)
3. Pheromone
4. JustJoe. (1 vote difference with parksungjoon)


Congratulations to the winners and a heartfelt thank you to those who did not make it. There's always NEXT YEAR!!!!!

The new round is just some ctrl+c/ctrl+v-ing away, and will be posted in a few minutes.