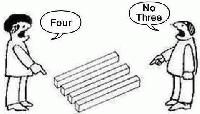 User
Soundoffs 12
Album Ratings 246
Objectivity 70%
Last Active 01-02-21 2:48 pm
Joined 10-02-20
Forum Posts
1
Review Comments 14
Favorites of 2020 w/ a few remarks

My list swings jazz, prog, metal, prog-metal... No particular order, although the first five are pretty much the overall toppers...
1
Pain of Salvation


Panther





First discovery of this band, which, apparently, has been around since the 90s. Uh, okay! Gone back to their back catalog, and … a very interesting band that never stands still. Proggy, metally, emo-y in batches. This one digs also into prog and electronica, less metal. A concept album, very Pink Floyd-y in that respect: neuro-diverse panthers in a world of "normal" dogs. Killer songwriting: great melodies, but everything develops, evolves. Lots of keyboards, piano, and great vocals, with some heavier parts to balance it all out.

2
Wobbler


Dwellers of the Deep





A Scandinavian prog band for over a decade, this is their fifth album. Earlier material was derivative of 70s greats like Yes, Gentle Giant, etc. and 90s greats like Anglagard, Andoken, etc., but.. .they've finally achieved a unique symbiosis combined with deeply evocative songwriting. All technical expertise seems in service of mood and vision. I listen to this over and over—it's such a grower. Or is that a "stayer"?

3
Rymden


Space Sailors





Another Scandinavian band, this one a kind of super-group doing more jazz-fusion. Sometimes playful melodies, anchored by searching and powerfully propulsive bass-lines, with evocative and improvised piano, guitar, and other electronic keyboards. The final track delves even more into electronica; I can't really place it in a genre, but if an album of this last song came out, I'd be all over it. I like writing to this album. I've played it more than anything except maybe the Tigran, which is next.

4
Tigran Hamasyan


The Call Within





A jazz piano superstar in the make, doing non-traditional things, but with so much sheer listenability. This has wordless vocals at beginning and spread throughout that are like a prayer—heard to describe, vaguely Eastern, and hauntingly memorable. You'll have them in your head after you listen. The rest is not too dissimilar from the Rymden: propulsive baselines, fusion-esque combos of drums, piano, guitar, and electronics, but in service to song and mood: not overly busy or frenetic. It's jazz, but just like the Rymden, not in any way you'd recognize as traditional horn-driven jazz.

5
Waxahatchee


Saint Cloud





Americana and country is usually about working established formal structures, finding something new and idiosyncratic and potent in them. Waxahatchee did this more than anything else I heard this year; really love the way this woman wraps her voice around a song. Keening and wailing over traditional beds of guitar and bass and drums. A decades-old formula, given new life with unusual and unforgettable melodies and leitmotifs. And some pain and wisdom in those lyrics.

6
Nubya Garcia


SOURCE





Haven't had as much time to sit with this one, but it's totally gripped me with it's sensibility: picking up dub and reggae, soul and gospel, trad jazz and cosmic jazz, this just keeps finding new ways to ground you in the street even as it lifts your soul to the higher plane. Puts depths, jazz improv, and so much groove together in a new and innovative ways. And it's got message, too.

7
La Maschera Di Cera


S.E.I.





This progressive Italian band has been around awhile, mining the sounds of the classic 70s Italian progressive era. Here they find some new footing, putting it together in a modern package. SEI stands for Separazione/Egolatrial/Iganno, i.e. Separation/Self-Worship/Deception—heavy themes. But sung in Italian, lucky you. Mixes proggy keyboard, guitar, drum, with catchy melodies and instrumental passages. A bit dense at first, like much more complex music, and takes a few listens to take all its glories in.

8
All Them Witches


Nothing as the Ideal





I've long been a fan of the Nashville hard rock band: they are like if Led Zeppelin were founded 40 years later on Southern Gothic roots. Have some blues, folk, southern, and psych in their groove. Recorded in Abbey Road studios, it sounds amazing: full of fullness and mystery. More experimental than ever, but grounded in their main idioms, blues-based hard groover rock and southern folk. Not as immediately catchy as their previous albums, but strong anyway. And they have a song about Romulus and Remus, picked on acoustic guitar. Lighters, please.

9
Pat Metheny


From This Place





This sounds very much like a classic 2000s Pat Metheny Group album with Lyle Mays. But it's so well-recorded, so well played, so thoughtful, so stimulating in its quiet glories, I can't help but keep coming back to it. Metheny has at this point trademarked his vaguely percolating Brazilian backbeat mid-paced jazzy-proggy-fusiony explorations—but they keep hitting home. From this place, indeed. And this time he adds some subtle messaging, too, and it works for me.

10
Psychotic Waltz


The God-Shaped Void



Never heard of this band before, but come to find they are a proggy metal band from the 90s. Have since discovered their whole back catalog—killer stuff. How did I not know of them? I blame [name redacted]
for this! This is their first album in over 20 years, and it picks up just where they left off: hippie metal (as they described themselves once), all proggy elements in service of making the song unique, catchy, indelible. Amazing that they can put out this quality so many years later. The lead singer has a great voice and moderate Jethro Tull affection, which really adds to the overall vibe. Grounded and epic, at the same time.
11
Elder (USA-MA)


Omens





Do you like epic progressive doom? If moderately heavy doom heading long songs filled out with of exploratory prog/psych guitar and occasional keening vocals and pounding drums get you going, this will get you there. Head trips, with head banging. Yer One Psych Doom. Wonder if they've reached a tipping point here, though: they can't stay in this space (ha ha). They'll need more, something, going forward...

12
Onsegen Ensemble


Fear





Another Scandinavian band, and I haven't investigated who they are. Obscure. They are, I'd say, heavy psych. Sounds like nothing else I've heard, really: some evocative vocals, heaviness that approaches but never reaches heavy metal, rolling base-lines, and evolving songs. Hard to say what reaches me here: they just have a way with constructing their songs that keeps me listening—surprises and twists that keep me in their world and won't let me out.

13
The Ocean


Phanerozoic II: Mesozoic | Cenozoic





So, these guys have been around awhile, pounding away in the doomy proggy metal murk, and with death growls along side all their heavy proggy exploration. I can't do growly vocals, for the most part. But finally this band has largely abandoned the growly crap, and just wrote a heavy prog metal album, like Godspeed You Black Emperor meets Mastodon, or something like that. Very post-rock in places, but heavy in others, as the whole "ancient earth" song title vibe might tell you. The writing of the music is so good, though, it—like Onsegen Ensemble—just drags you into their world, and you don't want to leave, you want to keep exploring with them, even if there are occasional rain squalls and heavy metal thunder.

14
Hans Joachim Roedelius


Selbstportait Wahre Liebe





Roedelius was in Cluster, Harmonia, and partnered with Moebius, all classic 60s-70s German progressive artists (aka krautrock). He's been doing the Selbstportrait series of albums since the late 70s: song miniatures, done solo with minimalist accompaniment—piano, analog electronics, percussion and other elements to flesh it out. Absolutely unique. None of them—there's at least five of them now?—disappoint me, they are all worthwhile, and this latest iteration shows some new moves.

15
Wilderun


Veil of Imagination





2020 Official Release: Technically, this was released a couple years ago, but independently: this is its official label release, and they've appended an Iron Maiden cover song. So, this thing, it has some growly vocals (maybe 20%?). I don't like growly vocals—mostly deal-breaker for me. But somehow this band gets me over that hump: it's like the growly vocs are bassy, buried in the mix, and leavened with soaring cleans. And then they also do these Viking sailor Choir passages that are just aweing. The music is maximalist. It moves from the quietist piano ballad and symphonic chordal bed to killer riffs and beats to blastbeats and shreddy solos and back again, over and over. Cats can play; complex structures emerge alongside constantly repeating leitmotifs and recurring melodies. It all hangs as an album, and they quote William Blake and other poets. I should hate this. But I love it.

16
Megaton Sword


Blood Hails Steel - Steel Hails Fire





Guilty Pleasure #1: This is completely stupid. The name of the band, the name of the album, the song titles, the lyrics. I mean, even worse, they are Swiss, and on the internet there is this picture of the band with one of the members holding a huge-ass sword. But damn if I don't somehow dig this weird throwback metal album—the cool and thrashy riffs, the proggy song development, and the singer's odd vocal intonations, which make him sound like nobody else. Normally, I won't even look at this kind of thing, but I was won over by the first track, which mixes heavy riff with clean arpeggio in an undeniable hook. And then I was hooked. Great for working out music, or putting in your car cd player for speeding on the interstate.

17
Vulkan


Technatura





Guilty Pleasure #2: Swedish band who have been around for a couple years, but this album seems a big leap forward. Nothing terribly special in the heavy proggy metal world, but the chops, songwriting, and vocal melodies all come together in a new way, including some cool flute. I confess to liking the geeky Trek name, too, if that's what it is.

18
Thelonious Monk


Palo Alto





2020 Reissue #1: Classic Monk, live in a California… wait for it … high school. In 1968. A student had organized a series of jazz greats to come, including Monk, but it sat in a vault for all these years, unreleased. It's like a time capsule. An everyday date from a jazz master at the peak of his powers, showing how great his everyday was.

19
The Dave Brubeck Quartet


Time OutTakes





2020 Reissue #2: Alternate takes of songs off of Dave Brubeck's ABSOLUTELY CLASSIC 1959 Take Five album, in which the band experiments with unusual time signatures to thrilling and compelling results. So many classics, too many to mention, but the long drum solo against the repetitive piano vamp on the title track is iconic. Yet here, we have: different versions! Including a new version of that so famous drum solo! Not essential, but necessary if you have some love of jazz and its history.

20
Hawkestrel


Presents Pre-Med





2020 Reissue #3: Boxset compilation of Hawkestrel's early albums. New discovery for me. A very creative and energized take on mid-70s Hawkwind. Finds new directions, good songs, and innovative takes on that basic template.