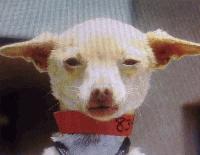 User
Reviews 47
Approval 98%
Soundoffs 163
News Articles 7
Band Edits + Tags 0
Album Edits 3
Album Ratings 254
Objectivity 64%
Last Active 07-26-21 4:41 pm
Joined 02-25-14
Forum Posts
26
Review Comments 12,296
Alex's Best Comics of 2020 and Beyond

I got totally obsessed with comics this year, more than ever before. Wanted to highlight the 5 best that I read this year, some from 2020, some not.
5
Monstress
By Marjorie Lu and Sana Takeda

Whatever can be said about this masterful series, the focus will ALWAYS be the jaw-dropping art: in both creativity and execution, it is a dizzying achievement of originality, drawing inspiration from everything from Ghibli to stained glass mosaics to traditional manga stylings. It is hands down the best thing being produced right now in terms of art, but the writing is hardly a consolation prize, more than holding its own and fleshing out one of the best and scariest fantasy worlds in recent memory. Monstress can be a tough and uncompromising read at times, but it's always in service of a story desperately clinging to hope at all costs.
4
Bitter Root
By Chuck Brown/David F Walker and Sanford Greene

Similar to but a trillion times better than Lovecraft Country, and not just because this wasn't written by a patronizing white dude who used a rape scene for the sole purpose of using a repulsively tasteless Cardi B needle drop! (F U C K Lovecraft Country). Anyways. The atmosphere of 1920's Harlem is gorgeously displayed from the very first page, and it's easy to get lost in this world immediately. A hilarious and heartfelt family dynamic mixes with harrowing violence of both the racial and actual monster variety to deliver a pulpy blockbuster with a lot on its mind and a heavy beating heart. The art has an almost old school Saturday morning cartoon style that vibrantly leaps off the page. Possibly my favorite ongoing series out right now.
3
Severed
By Scott Snyder and Scott Tuft

I'm a huge fan of Snyder and Batman, so it shocked me to find this incredibly haunting little gem his best work that I've read. It's the most straightforward comic on this list, but it might have left the biggest impact overall. Characters you care about, a plot that moves like a rollercoaster ride off the rails, and an ending twist that is just...The less said about it, the better. If you like horror, read this immediately!
2
John Constantine: Hellblazer
By Si Spurrier and Matias Bergara/Aaron Campbell

I haven't even finished this run yet, and I've never been a huge fan of/knowledgeable about this character and this still almost took the top spot. The amount of care and detail that this world and characters are fleshed out in is astounding. Stunning balancing act between dense and entertaining, I cannot stop reading this. The art is something to behold, too; alternating between a bright graphic style and a gritty crosshatch-heavy style, with breathtaking use of colors both bold and muted. And the monsters, oh my god.
1
Sweet Tooth
By Jeff Lemire

This has become my favorite comic I've ever read. Complex characters, a continuously shocking and heartbreaking plot, and gorgeous art that wasn't afraid to take risks with some experimental detours. An absolutely unforgettable experience and the measuring stick for any series I read from now on.