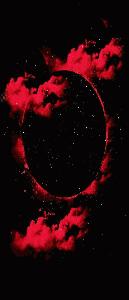 User
Reviews 2
Approval 100%
Album Ratings 60
Objectivity 73%
Last Active 11-20-20 4:33 am
Joined 10-21-20
Forum Posts
0
Review Comments 9
Jesus Rock: A Nostalgia Trip

During my youth, I was into some fairly cringy "Christian rock". Nearly a decade later and lacking the religion that inspired me to get into that stuff in the first place, I thought it would be interesting to take a trip down memory lane, and see if a few of these albums hold up, or have any redeeming value at all.
1
Pillar


For the Love of the Game



Rating: 1.5
I'll unload on this pretty harshly in a minute, so let's start with the positives. "State of Emergency" is actually a fairly decent modern hard rock track and is easily the best song on this album. Lyrics aren't as preachy or cringy as the rest of the record, the production is cleaner, and Rob doesn't sound like he's struggling to sing. Closer "Forever Starts Now" has the fullest screams on the album, proficient guitar work, and a massive chorus. "The Runaway" also fares alright in terms of what surrounds it. Now... for the rest. This album sounds like it was produced on the cheapest equipment available, in the middle of a snowstorm, while the studio itself was on fire. For the vast majority of the project, any existing potential is absolutely and unequivocally squandered by the mixing and the production. Add in predictable song-writing, mind-numbingly dumb lyrics, and mediocre vocals, and you've got a rough game to sit through.
2
Pillar


Where Do We Go from Here



Rating: 2.5
To be perfectly honest, if four tracks of this were not so deeply forgettable, this would at least rank at a 3. The production is, surprisingly, close to top-notch. It's not as good as it could be, but the instruments actually have a punch on this one, and I'll take that. Rob's vocals are sufficient enough as well, and he manages to unleash a few powerful screams. However, lyrics do veer into massive cheese ("Frontline" is the poster song for youth group events). Bonus fact: the video for "Break Me Down" actually made it onto MTV airplay at one point, strangely enough.
3
Pillar


Confessions



Rating: 3.0
This should've been an EP. Production is top-notch, the guitarist has some new tricks under his sleeve, and the lyrics are somewhat devoid of the cheese that plagued this band's past releases. However, half of this album is absolutely useless. There are two cover songs that do nothing to innovate upon the template laid down by the originals, and three ho-hum ballads. What is left could make for a fun, if derivative, alternative metal/post-grunge EP, and the strength of those songs along does seriously aid this album's rating.
4
Kutless


Kutless



Rating: 2.5
When Kutless rocks hard, this album actually isn't bad. It is derivative of Creed and Staind, and the preaching gets slightly abrasive, but hey, the guitars are crunchy, the vocalist can really belt it, and if anything, it's fun post-grunge you can bang your head to. There is also a lot of mid-tempo filler that should've been trimmed out completely, and the ballads leave much to be desired. Definitely not the worst from the "Jesus rock" scene, by a long shot.