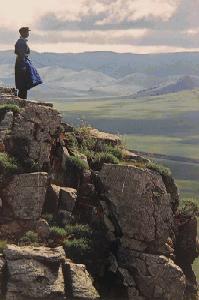 User

Reviews 82
Approval 96%

Soundoffs 298
News Articles 32
Band Edits + Tags 6,391
Album Edits 11,276

Album Ratings 21826
Objectivity 93%

Last Active 05-28-23 3:22 am
Joined 11-04-15

Review Comments 13,767


R.I.P. Papa Universe
1
Benjamin Clementine


I Tell A Fly





Just about a year ago, Papa Universe (formerly UniqueUniverse) shoutbox'd me, asking if we could talk. He confided in me through sputnik's (admittedly primitive) shoutboxing system. He talked about his personal life and how he was going through an incredibly difficult time in his life. He was unspecific at the time, but he at least told me it was a serious medical issue that he would very likely not recover from. At the end, he asked if I could do two things for him. One was to continue his "Unknown Post-Punk" series. The other was to post an obituary list sometime around October 2020, as he presumably had less than a year left. So today, I have the task of fulfilling my second obligation by wishing him farewell.

2
Red Lorry Yellow Lorry


Talk About the Weather





I was not active on sputnik when Universe first joined the site, but the first time I remember seeing his name was around 2016-17. Back then, you'd look in the comments of any list asking for recs and there'd be a mile-long list of albums ready, courtesy of Universe. Even on my own early rec lists, he'd post those long comments, full of artists and albums, all properly formatted.

3
The Saints


Eternally Yours





I'll be the first to admit that it was kind of annoying. But in hindsight, that gave him a sort of personality in my eyes. A true music lover, eager to share his finds with the world. This eagerness was evident in the many list series he had produced during his time on sputnik. Most notably, his monthly "Resumés," which cataloged the month's releases across several genres. However, the ones I were most familiar with were his "Unknown Post-Punk" and "Don't You Forget Us" series, both of which delved into lesser-known works in the realm of post-punk and new wave.

4
Ought


Room Inside The World





Universe was also a prolific writer during his time on sputnik. Within the span of two years, Universe had written 123 reviews, mainly for new releases that he thought deserved some discussion. Though, early into his reviewing career, he would often refer to his reviews as "rants." But as time went on, he truly came into his own as a writer, improving with each review he posted.

5
Swell Maps


A Trip to Marineville





I know how questionable it may seem for me to write about a man I never truly knew. I don't want to make it look as if I knew him better than anyone reading this. The truth is, I didn't. We shared a few common interests, and we joked around in the comments of reviews every so often, but I am basically a stranger to him. Even knowing his real name and where he may have passed away, I'm a stranger.

6
And Also The Trees


Born Into The Waves





As is with every claim made on the internet, there is an air of skepticism. But I don't think I am in the right to question whether or not his passing is the truth. All I have is his request, from a year ago, in a few shoutbox messages, on an internet music reviewing site. But thinking about it, I don't believe he would go ahead and lie about this. For a very simple reason: the man loved this site. And the people in it. Even in his sarcastic final words to the site, know that he truly thought of you all as friends. At least enough to say goodbye.

7
Batushka


HOSPODI



Theodore Wards
4th May 1975, Perth, Australia
date unknown 2020, probably Berlin, Germany
Passed away after (presumably) complications with lung cancer.
He is survived by his wife and cat.
He wishes you all a good day and to fuck off.