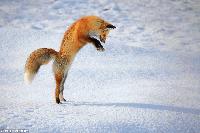 Contributor
Reviews 40
Soundoffs 52
News Articles 5
Band Edits + Tags 66
Album Edits 62
Album Ratings 1309
Objectivity 79%
Last Active 10-23-20 3:46 pm
Joined 03-15-16
Forum Posts
4
Review Comments 1,598
The Oceans Ranked
5
16 Horsepower


Secret South



The Southern Ocean

Super generic and boring ocean, many view it as an extension of other oceans rather than its own thing. But hey, some experts or whatever said this is an actual real life ocean, so here you go buddy, last place for you.
4
Like Pacific


In Spite of Me



The Pacific Ocean

Just too goddamn big. Like, chill, there's really no need to cover a third of the earth's surface. Also absolutely terrifying because of how deep it is; 36,200 feet to be precise! Not sure how deep that is because I'm European and exclusively speak kilometers, but it sure does sound deep and like it would encompass a lot of weird freaky fish and stuff. Yikes.
3
Arctic Monkeys


Whatever People Say I Am, That's What I'm Not



The Arctic Ocean

A very decent ocean, but still crashing into third place because it seems a tad cold. Also, it's kind of pathetically tiny. But I think there's either penguins or polar bears (definitely some funky seals) vibing there so it's all good, very respectable ocean.
2
Twin Atlantic


Free



The Atlantic Ocean

Another rather obese ocean, but not as arrogantly immense as its Pacific counterpart. What really sets this one apart, however, is its sheer range. Like, damn, Atlantic's islands include both Ireland and the Canaries? Go you! A well deserved second place.
1
From Indian Lakes


Absent Sounds



The Indian Ocean

Without a doubt the best ocean there is. Not too big, not too small. The Indian Ocean is very chill: it's simply doing its ocean thing without disrupting others or showing off too much. A lot of cool underwater mountain ranges can be found here, but, most importantly, Madagascar is a proud participant of its waters! I have seen all seven (yes, there are actually seven) Madagascar films and I can confirm that it's a very good time. Congratulations to The Indian Ocean!