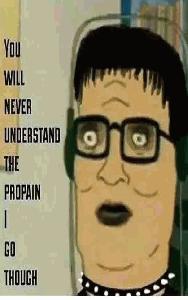 User
Reviews 2
Approval 95%
Soundoffs 1
Album Ratings 47
Objectivity 76%
Last Active 01-07-20 11:32 pm
Joined 01-07-20
Forum Posts
0
Review Comments 26
TENET Movie Review [No Spoilers]
1
Hands of God


Blueprint for Self Destruction



Score: 8/10
Amazing action sequences, good acting, interesting story, albeit hard to understand at face value. The film runs around 3 hours but really doesn't feel as long as it sounds, the well done action sequences and set-up of the story move it along nicely.
2
Ludwig Göransson


Tenet (Original Score)





Also, the soundtrack to the film done by Ludwig Göransson is fucking awesome.

3
Gulch


Impenetrable Cerebral Fortress





Overall I liked it a lot, but you got to pay attention to the storyline to completely follow it always. If you do, it's well worth it.