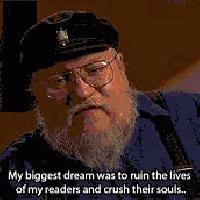 User
Reviews 26
Approval 99%
Soundoffs 3
Album Ratings 1805
Objectivity 61%
Last Active 07-10-16 10:28 am
Joined 06-14-14
Forum Posts
14
Review Comments 620
Ten Decent Songs (From Abysmal Albums)

Diamonds in the sludge.
1
Chris Cornell


Scream





"Scream" - The problem with this record is Timbaland's bombarding production that more often than not filters out any of the great vocal melodies that Chris delivers. Thankfully this title track is decent enough to get past the obnoxious engineering. With Cornell delivering a typically-excellent vocal performance and some strong writing at play, in lines like "doesn't matter what I've done or if I even crossed the line, you start to holler, go in for blood, girl, it doesn't have to be a fight", it makes this song a refreshing break from dreck such as: "that b!#@$ ain't a part of me, no, that b!#@$ ain't a part of me, I said no, that b!#@$ ain't a part of me, no, that b!#@$ ain't a part-a, part-a, part-a, OW!". The acoustic version of "Scream" is far better (of course), though the separate pop-rock versions of both "Never Far Away" and "Long Gone" are superior to anything on this disappointing mess of an album that is overlong and bloated with Timbaland's nonsense.

2
Theory of a Deadman


Say Nothing





"History of Violence" - A welcome break from Theory's usual brand of blatant misogyny, this song benefits from a surprisingly mature take on this difficult subject-matter of a woman in an abusive relationship. Lyrics like "the city's on fire, the streets are a riot" are strangely relevant to what we have going on in our world today and vocalist Tyler Connolly sounds better here than he has in years. This is the only decent song on this outright dreadful album, featuring such "classy hits" as "White Boy" and "Ted Bundy". Remarkably bad, but "History of Violence" is worth a listen. So there's that.

3
3 Doors Down


Time of My Life





"Every Time You Go" - Just a cheesy, happy-go-lucky song that would probably annoy the hell out of anyone else, but I have a bit of a soft-spot for 3 Doors Down, so I can dig it. Though the opening and closing tracks are (admittedly) pretty decent as well, "Every Time You Go" is the happiest I've ever heard these guys perform and it's a welcome break from the schmaltzy rubbish found in "When You're Young"; the teeth-grinding, ear-piercing lead single from this pitiful record.

4
Nickelback


The Long Road





"Believe It or Not" - Believe it or not, there exists good Nickelback songs. This is one of them. Appearing on the underrated destructive-racing game FlatOut 2, "Believe It or Not" is a welcome blast of straight-up rock 'n roll from these butt-rockin' Canadians. The chorus here is especially rising and the track itself features the typical hallmarks of every "uplifting" Nickelback song, within lines such as "everyone need advice on how to get along" and "faith is so hard to find", though there's a back-and-forth effect to way this song is written that is a lot more akin to their better efforts; most notably both "Leader of Men", "Cowboy Hat" and "Breathe" off of The State.

5
Trapt


Trapt





"Still Frame" - This song, with its orgasmic choruses and heavy-duty guitar melodies, will leave you feeling headstrong and ready to take on anyone (thanks, Anthony Fantano).

6
Drowning Pool


Full Circle





"Enemy" - One of the most hilariously bad music-videos ever. There was a point in-time, as a young (dumb) kid, where I didn't mind this album. It has a few okay songs here and there, even a somewhat decent cover of Billy Idol's "Rebel Yell" for good measure, but this record really isn't that good. It is far superior to that piece of trash known as Desensitized, which is one of the worst albums ever, though that's not saying much. "Enemy" is fast, ferocious and features a fiery vocal performance from Ryan McCombs; who has much more of a personality and presence than Jason "Gong" Jones on Desensitized.

7
Moments in Grace


Moonlight Survived





"Broken Promises" - What a colossal disappointment. I grew up loving the PS2 video-game Burnout 3: Takedown, it has one of the greatest soundtracks ever, and "Broken Promises" left quite the impression. Unfortunately this album never reached the peak that this song set and it's one of the whiniest, depressing records I've heard in quite sometime. "Broken Promises" is quite the opposite though, as it blazes by on an extremely-catchy chorus and stellar instrumentals throughout. Not much to say here, just a damn good track on a dog-gone dreadful album.

8
Daughtry


Daughtry





"There and Back Again" - To this day, this is still Chris Daughtry's most energetic vocal performance. Rollicking riffs and instantly gripping, this was a great song on a boring whimper of a record.

9
12 Stones


12 Stones





"Broken" - "WAKE ME UP!" Remember "Bring Me to Life"? 12 Stones vocalist Paul McCoy certainly should, since the hit-single went on to receive a Grammy for "Best Hard Rock Performance" back in '04 and the Wikipedia page for the song is larger than the 12 Stones page. "Broken" is a perfectly mediocre little rocker of a song that has some screaming to open and close on, along with some sharp (albeit basic) guitar melodies. Nothing to write home about, but a fine track that saves this already bland Christian rock record from being a complete bore.

10
AC/DC


Black Ice





"Rock 'N Roll Train" - One of my favorite singles from AC/DC on what is (easily) their worst album. Black Ice was an overhyped, repetitive chore to get through. So much of this record is what people criticize the band for: every song sounds the same. Thankfully lead single, and opening song, "Rock 'N Roll Train" is a winner with an instantaneously catchy intro and a rollicking chorus that should make any AC/DC fan smile. It's just a shame that nothing will ever take away from the utter disappointment of this album as a whole though.