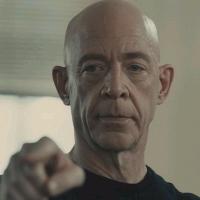 User
Reviews 27
Approval 96%
Soundoffs 14
News Articles 3
Band Edits + Tags 5
Album Edits 80
Album Ratings 880
Objectivity 78%
Last Active 06-05-20 11:16 am
Joined 11-12-15
Forum Posts
4
Review Comments 3,544
anat's album - out now
1
Endling (UK)


Proper Nouns





https://endlinguk.bandcamp.com/

2
Endling (UK)


Proper Nouns





Proud to tell you all that my album is out. I don't know how to write about it myself and neglected to fling it toward any publications or blogs who could write some guff for me, but basically what you're looking at is a selection of I guess art-/indie-pop tunes born from missing a person, a place, and how to confront feelings of insignificance. The usual waffle.

3
Endling (UK)


Proper Nouns



It was a happy accident that it was to be released on a Bandcamp day, wherein their fees are waived in order to allow artists to collect the entirety of sales proceeds during the pandemic. This was always just a personal project, a self-therapy, so the least I can do is ensure that the proceeds of any and all sales of the album be donated to the BLM movement via the ActBlue split donation: https://secure.actblue.com/donate/bail_funds_george_floyd?refcode=cwg

Therefore I ask that, on the off-chance you might decide to download, you do so in the 24hr window of midnight to midnight PDT (UTC-7) Friday 5th June (bearing in mind that I'll still donate any proceeds that come after this, it's just that Bandcamp will collect their fees).
4
Endling (UK)


Proper Nouns





Anyway - thanks for indulging me. This is quite the personal milestone, and I'm in equal measures very pleased to have finished and very glad to see the back of it. Cheers!