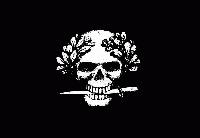 User
Soundoffs 104
Album Ratings 103
Objectivity 92%
Last Active 12-28-19 6:39 am
Joined 06-06-19
Forum Posts
9
Review Comments 278
My Favorite Video Games

I made a similar list for my favorite movies and it was…..Err…..unpopular ha-ha. But all good, I believe yall be more receptive of this list. Anyhow, I've been playing video games for about fifteen years, owned six consoles, and countless games. These are the ones that stand out above the rest. These are my favorite video games.
1
Infester


To the Depths... In Degradation





Mortal Kombat: Deception: I have the original three MK games on my SNES, but I didn't appreciate them when I was so young, in fact the only thing I really played on my SNES was "Desert Strike" lol. But this one really clicked with me. It was more modern, it was three-dimensional, and it had interactable arenas with brutal traps. The best thing about the game however is that it had the best characters: Noob/Smoke (tandem), Raiden, Sub Zero, Kenshi, Kabal, Ermac, Hotaru, Shao Khan (Gamecube exclusive), and Dairou who was overpowered. The game also featured unique weapons for each character, an awesome story (Konquest mode), and an insanely fun chess mode.

2
Akhlys


The Dreaming I





Jet Set Radio Future: A cult classic and obscure entry onto the list. The premise involved a small posse of roller blade-wearing taggers called the GG's who compete with other gangs in futuristic dystopian Tokyo to expand their territory via marking areas with graffiti. It sounds weird I know but I cannot put into words how much fun I had with this game on my original Xbox (exclusive). The artsy, colorful setting, quirky soundtrack, fun pseudo-combat, interactable areas like Chinatown, theme park, downtown, slums etc… as well as unlockable characters and the custom graffiti feature made this game unforgettable. Ironically, it was originally included with my Sega GT racing 2002 game that I had already played the shit out of before even checking out JSRF. An important part of my childhood, and potentially my all-time favorite.

3
Plaga


Magia gwiezdnej entropii





Star Wars: Battlefront 2 (2005): Coming out in 2005, this game was ahead of its time. Being a Star Wars fan, it was extremely satisfying to have a game where you can play as any iconic Star Wars character as well as clones, and droids, fight on dozens of iconic planets, and use almost every vehicle in the films. I still return to it for nostalgia as the best memories of this game were playing galactic conquest on split-screen with my best friend. As well as our Sith vs. Jedi battles on Tatooine. It was another game that was important during my childhood and is one of the most outright fun games I have ever played.

4
Visceral Disgorge


Ingesting Putridity





Far Cry 3: Everyone slept on this game back in 2012, it wasn't a well-known franchise by any means and everyone else was frothing at the mouth for the release of Black Ops 2. I was that one dude who wanted Far Cry 3 for Christmas lol. Afterwards of course it took off. I guess what appealed to me at the time was a colorful open-world tropical island with guerilla groups. But that's just the tip of the iceberg, the story was brilliant, the guns, characters, map, side content, and diverse wildlife all made the game one of the most immersive and engaging games I have ever played. From taking down pirate outposts with a silent sniper rifle, to hunting tigers in the jungle, and finding remnants of ww2 Japanese planes & tanks, Far Cry 3 exceeded my already high expectations. I even remember building a surprisingly impressive aircraft carrier in map editor lol. Only complaint is the gunplay was a little stiff.

5
Burzum


Filosofem





The Elder Scrolls V: Skyrim: How could it not be here? Consensually regarded as one of the greatest games of all time, Skyrim is the game that resonated the most with me for most of my gaming experience. I logged four hundred hours into this monster, and it seems that each time there were new funny, odd, and entertaining quests, encounters, and other events. I spent most of this time pursuing the games massive catalogue of unique items like Chillrend, Dawnbreaker, Deathbrand armor, and Auriel's bow and many more. The game also featured some of the best DLC in all of gaming. In hindsight however there were several things that tarnished the reputation of the game in my eyes. The thousands of bugs that existed at launch, even after countless patches it seemed there were still enough that even after four hundred hours, there was still much content inaccessible due to bugs. Secondly is the massive lag experienced on PS3 after about an hour of gaming. Seems it was a little too much for PS3

6
cryptopsy


Once Was Not





The Witcher 3: Wild Hunt: My replacement for Skyrim essentially and a game that I still play extensively. Similarly to Skyrim, it also features a massive open-world teaming with dozens of monster types and hundreds of unexplored locations. Combat is good, but pretty basic, character building, and story are both much better than Skyrim, and characters are more defined. I have about one hundred and fifty hours into this one having completed the story and all DLC, now on NG+ restarting DLC's at level 87. Things I like most are the Slavic mythology, architecture, and music themes, signs, awesome monster designs, massive inventory, and deep crafting/alchemy, as well as equally engaging DLC's as Skyrim.

7
Inquisition


Ominous Doctrines of the Perpetual Mystical...





Bioshock Infinite: I have only recently taken a liking to linear FPS games like Wolfenstein The Old Blood, but before this was the only one I really played, and play it I did lol. Four playthroughs, and I'm on my fifth. The best thing about the game is its breathtaking story with evident religious/political & racial themes. It adds a sense of seriousness and even a touch of psychological horror into an FPS that already has brilliant gunplay and combat. I also love the unique enemies like Motorized Patriots, Handymen, Zealots, lunatics, and Mosquitos. The lengthy campaign was refreshing, and the emphasis on looting made sure that although the game doesn't have too much replay value (generally speaking), it lasts long.

8
Ingested


Surpassing the Boundaries of Human Suffering





Horizon Zero Dawn: I have never seen such incredible graphics as I have seen on this game. That alone is enough to justify playing. Also, they couldn't have made the combat any better. It gives you many options to take down giant robot dinosaurs and sometimes cause you to also take into consideration your environmental surroundings in doing so. The story, crafting, characters, and inventory leave a lot to be desired but the graphics, map, awesome machines, and combat are second to none.

9
Cattle Decapitation


The Anthropocene Extinction





The Legend of Zelda: The Wind Waker: Another game ahead of its time, the massive story, amazing locations, legendary boss fights, colorful world, and lovable characters all make this one of the most well-made games in my opinion. Funny thing is I didn't play it much lol, I mostly just watched others play it because I was super young and was kind of lost lol.