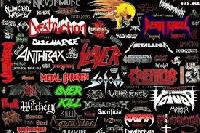 User
Soundoffs 313
Album Ratings 2135
Objectivity 77%
Last Active 05-17-19 11:26 am
Joined 09-18-16
Forum Posts
6
Review Comments 6,918
Let's Play Cards Against Humanity: Day 2

Same rules apply as the first time: Everyone is allowed to play, I'm using actual questions from the game, you can use answers from the game or make your own, and your used answers go into the discard pile (you cannot use answers you've already used from previous days). I will announce the winner and their answer at the end of the day. Enjoy!
1
Scorpions


Humanity: Hour I





What ended my last relationship?