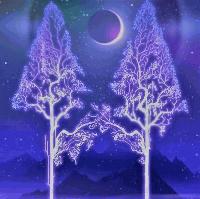 User
Soundoffs 6
Album Ratings 241
Objectivity 67%
Last Active 12-11-18 10:23 am
Joined 03-23-18
Forum Posts
1
Review Comments 513
Experiment: 1 Random LP per Month

Hey fellow sput users! I thought: Why not get away from the path dependancy of the music I know and set some completely new seeds aside from recommendations etc.? So my plan is to buy one LP (if I'm feeling fancy or rich or both maybe more) randomly out of the 1) used, 2) reduced because of cover damage or 3) new arrivals section. Maybe I will visit some certain genre sections from time to time but I want to focus on those 3 sections mentioned above because they are the most mixed in my local record store. Furthermore I wanted to post those records, a short summary and my initial rating on this list. Has anyone of you experience in such a experiment and can give me some useful hints? If everything runs according to plan, I will probably start in June.
1
Deftones


Covers





Just a place holder. But nevertheless a really good album even though some of the songs got already released on B-Sides & Rarities. One of my favourite records by them because of the consistency and the flow.