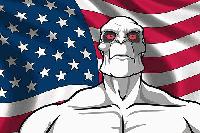 User
Reviews 157
Approval 97%
Soundoffs 11
News Articles 16
Band Edits + Tags 2,894
Album Edits 7,412
Album Ratings 2843
Objectivity 88%
Last Active 02-26-20 4:05 am
Joined 08-18-16
Forum Posts
49
Review Comments 4,764
My Musical Journey

As someone who recently came out as probably the oldest guy on this site, I figured I might as well do one of these. This might take a while.
1
The Monkees


Pisces, Aquarius, Capricorn & Jones Ltd.





1960s -- started with AM radio. Listened to a lot of pop rock, like The Monkees, The Beatles and The Rolling Stones.

2
The Jimi Hendrix Experience


Are You Experienced





Late '60s -- started to get into guitar driven rock, like The Jimi Hendrix Experience, Led Zeppelin and Santana.

3
King Crimson


In the Court of the Crimson King





Late '60s-early '70s -- Got into my best friend's older brother's record collection, and learned there was so much more out there, like King Crimson, The Who (Tommy), The Mothers of Invention (We're Only In It For The Money) and Procol Harum (Shine On Brightly, with "In Held 'Twas In I").

4
Jethro Tull


Thick as a Brick





Mid-'70s -- Got an FM Radio, and started listening to bands like Jethro Tull, Emerson, Lake & Palmer and The Moody Blues, and later Pink Floyd and Yes, and folkier artists like Joni Mitchell, and later, Cat Stevens.

5
Bruce Springsteen


Darkness on the Edge of Town





Late '70s-Early '80s -- Still listening to '70s rock, like Bruce Springsteen, The Good Rats and Rush, but starting to mix in early New Wave, like Blondie, The Cars and The Police.

6
The Go-Go's


Talk Show





Mid-to-late '80s -- never stopped listening to '60s and '70s rock, but most of the new stuff I was listening to now was New Wave, from bands like The Go-Go's, Eurythmics, Duran Duran, Squeeze and 'Til Tuesday.

7
Nirvana


Nevermind





Early '90s - listening to grunge, especially Nirvana, and other things from alternative rock radio, from The Cranberries to Garbage to The Flaming Lips. Also mixing in Celtic and Celtic Rock artists like Black 47.

8
Future Bible Heroes


Memories of Love





Mid-to-Late '90s - as radio goes full-on Spice Girls and American Idol, I start listening to college radio, and alternative '80s-influenced bands, like the various projects of Stephin Merritt.

9
The Slant


Try This





Late 90s-early '2000s -- I sink further from commercial radio, meet my wife, start managing her band, and wind up totally involved in my local music scene. I'm listening to a lot of different artists in a variety of genres, but my favorites are alternative pop bands like My Favorite, Iridesense, The Basals and This Island Earth, and folk artists like Crystal Rose and Blackmore's Night.

10
Paramore


Riot!





Mid-to-late 2000s -- starting to peek at the national scene again, and to listen to bands like The Kaiser Chiefs, The Killers, Paramore and Bayside.

11
Foster the People


Sacred Hearts Club





The 2010's -- Largely a blur, because I became an Dad of two older children at the beginning of the decade. I still listened to everything I used to listen to, plus modern alternative bands like Foster the People, Passion Pit and Walk The Moon. And when I feel the need for something a little heavier, sometimes operatic/heroic metal like Nightwish. My kids hate it all.

12
Nightwish


Endless Forms Most Beautiful



What I listen to today: A lot of '80s influenced alternative rock, with pop hooks and synthesizers; progressive rock that is classical-music influenced or folk influenced (as opposed to jazz influenced); some folk; some Celtic and/or world music; a little bit of heavier guitar-based rock and psychedelic rock (when I can find it); a tiny bit of Americana.

What I don't listen to: hip-hop -- I'm not trying to shit on it, but I just don't relate to it or have any frame of reference for it (although I can take it to a certain extent if it's mixed in with rock); jazz -- I can deal with some smooth jazz, but not jazz fusion or especially acid jazz; straight-up country -- I'd prefer it to jazz or hip-hop, but I'd prefer something that's more folk or Americana.