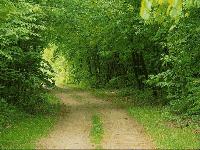 User
Reviews 22
Approval 92%
Soundoffs 67
News Articles 5
Band Edits + Tags 15
Album Edits 24
Album Ratings 1999
Objectivity 76%
Last Active 11-04-16 3:33 pm
Joined 09-07-14
Forum Posts
4
Review Comments 775
Psycroptic, Cannabis Corpse, Gorod, Micawber Tour

These guys are touring the US right now and it's amazing. Go if you can. I can't remember a show where I was able to see so much tasteful and varied technical metal in one night. And Gorod is on the tour for the rest of the dates after having visa issues.
1
Micawber


Beyond the Reach of Flame





These guys have some of that old school thrash blood in them mixed with modern levels of complexity. They have a melodic foundation, will hit you with slammy breakdowns, and then cap it off with duel guitar leads with divebombs. There is a definite classical/classic edge to their sound, but with all the brutality of modern metal. Very creative riffs and a unified approach on stage. They have a blend of sharpness and complexity that is really impressive. They have everything you can look for in a "classic" metal band.

2
Gorod


Aethra





Seeing these guys was a dream come true. I could hardly believe it was real, and they are even more wild than I could have imagined. Like bass tapping, shredding, and sliding while licking the neck all at the same time wild. Very very few bands go as hard or are as interesting as Gorod. They are a band that you can turn on and will get music you truly didn't know was possible. This band is in a different dimension.

3
Cannabis Corpse


Left Hand Pass





They guys are more in the grungy, funny vein of death metal. Their music gets the crowd bumping around having a good time. Not as intellectually gratifying for me as the others but they sure are right for a party vibe, and a lot of their stuff hits surprisingly hard.

4
Psycroptic


As The Kingdom Drowns





Psycroptic was a worthy headliner for an incredible lineup. Excellent guitar tone, practical and efficient riffing, and that brand of extended guitar runs you can only get from Psycroptic. The vocalist is suave as fuck and the stage setup is very sharp. Songs like Directive, As the Kingdom Drowns, and Upon these Stones are incredibly immediate. I'd say they are less brutal than the other bands but still manage to be riff central.