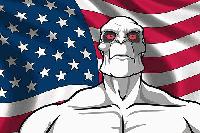 User
Reviews 157
Approval 97%
Soundoffs 11
News Articles 16
Band Edits + Tags 2,786
Album Edits 6,661
Album Ratings 2738
Objectivity 88%
Last Active 10-08-19 11:15 pm
Joined 08-18-16
Forum Posts
38
Review Comments 4,293
Lists
10.01.19
2019 MLB Playoffs
09.29.19
October 2019 Songs of the Day ♦
09.24.19
Adam Ant, Glam Skanks
09.23.19
The B-52s, OMD and Berlin
09.14.19
Eddie Money RIP
09.03.19
The Who, Leslie Mendelson
08.30.19
September 2019 Songs of the Day ♦
08.26.19
Santana, The Doobie Brothers
08.24.19
The Alarm, Modern English, Gene Loves J
08.10.19
Femme Schmidt, Bryan Ferry
08.05.19
Asia featuring John Payne
08.03.19
Supergenius Reunion
07.31.19
Artists Sputnik Likes Better Than I Do
07.28.19
Jon Anderson Live
07.12.19
Chvrches and Charly Bliss
07.01.19
Today's Amazon Order
06.15.19
Yes, Asia, John Lodge, Carl Palmer's EL
06.07.19
Howard Jones, Men W/O Hats, All Hail th
More »
Fleetwood Mac Live

Saw Fleetwood Mac live tonight at a very sold out Madison Square Garden. They had some PA problems, and Christine McVie wasn't in her best voice, but it was still a very good show. Stevie Nicks killed it, and Neil Finn and Mike Campbell were quite good too.
1
Fleetwood Mac


Rumours





They did 7 songs from Rumours.

2
Fleetwood Mac


Fleetwood Mac





They also did 5 songs from Fleetwood Mac.

3
Fleetwood Mac


Greatest Hits (Warner Bros)





The rest of their 21 songs were divided up over their discography, plus a Crowded House cover and a Tom Petty cover for Finn and Campbell. Nothing at all from Tusk, though.