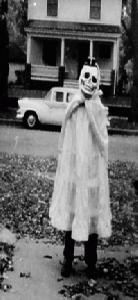 User
Reviews 4
Approval 100%
Soundoffs 34
News Articles 8
Band Edits + Tags 2
Album Edits 7
Album Ratings 804
Objectivity 70%
Last Active 03-22-19 11:35 am
Joined 02-14-18
Forum Posts
3
Review Comments 2,740
Oscar Nominations

Needed a place to bitch about Hereditary getting snubbed
1
Immolation


Unholy Cult



Once again reminded why the Oscars are the dumbest fucking thing ever created, and they need a drastic overhaul or just be discontinued altogether. Toni Collette ran laps around every other actress in 2018. Sound design was great, cinematography was great, acting was solid all around, yet not a single sign nomination for Hereditary. Complete and utter bullshit.
A Star Is Born was painfully average, yet it'll sweep everything. How pathetic.