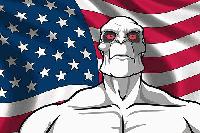 User
Reviews 157
Approval 97%
Soundoffs 10
News Articles 14
Band Edits + Tags 2,588
Album Edits 5,480
Album Ratings 2582
Objectivity 88%
Last Active 04-11-19 4:31 pm
Joined 08-18-16
Forum Posts
22
Review Comments 3,463
Panic! at the Disco, Two Feet and Betty Who

Saw Panic! at the Disco, Two Feet and Betty Who live tonight at the Barclay Center in Brooklyn, NY.
3
Betty Who


The Valley





This pop singer performed to canned music, accompanied by no band, just a pair of male dancers, much in the same way as Max Frost has been doing on Twenty One Pilots tour (minus the dancers). This is a disturbing trend that I just don't get. Nothing against this artist, but I've just as soon have started the show an hour later (at 8PM), and had some time to grab dinner beforehand.

2
Two Feet


Momentum





This guy, who performed with a keyboardist/computer operator, was a really weird choice to open for Panic! He plays a very bass-heavy classic blues style of guitar, and the music is pretty slow and chill. He's a native New Yorker, though, so he got a fairly decent response from the crowd, even though he seemed to suck a lot of the energy out of the room.

1
Panic! at the Disco


Death of a Bachelor





My daughter is a fan of this band, so I bought her tickets the take her for her birthday. They (actually "he" I guess, since there's only one official member of the band left) are very theatrical, and while he has a powerful voice, there are some notes I'd just as soon he not hit. He and his band put on a high-energy show, though, and I have to admit, they held my attention throughout. And I really enjoyed watching how much my daughter enjoyed it.