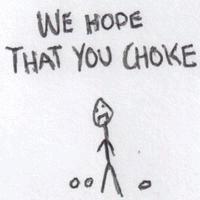 User
Reviews 27
Approval 95%
Soundoffs 64
News Articles 60
Band Edits + Tags 144
Album Edits 174
Album Ratings 408
Objectivity 66%
Last Active 12-17-18 8:59 pm
Joined 08-17-13
Forum Posts
2,278
Review Comments 16,708
Anticipating 2019

As the year starts and we look ahead to the albums it'll bring, here's a few I'm looking forward to in the first quarter of the year. Also can't wait for new Nick Cave, assuming he does drop something later in the year.
1
Xiu Xiu


Girl with Basket of Fruit





*trembles*

2
La Dispute


Panorama





Both singles so far have been fantastic, the cover looks nice but maybe a bit too Imagine Dragons-y for my taste.

3
Weezer


The Black Album





Can't Knock the Hustle and Zombie Bastards are already better than anything on Pacific Daydream, I'm not expecting White Album levels of amazing but hopefully it's not a stinker.