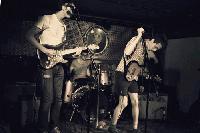 User
Soundoffs 1
Album Ratings 478
Objectivity 66%
Last Active 01-04-16 11:20 pm
Joined 11-18-14
Forum Posts
0
Review Comments 986
Top 5 BoC Tracks

Best of the Best. BoC is a GOAT musical act.
1
Boards of Canada


Music Has the Right to Children





Telephasic Workshop – The best BoC song ever. At first, I didn't understand what was going here, but tripping brought on a sense of clarity. The buildup of intensity in conjunction with that medley of voices can be confusing at first, but once the pieces are put together, one realizes just how incredible this track is. 'Music has the Right to Children' is all about exploring the concept of childhood memory. As a small child I would constantly hear adult voices around, but without context, the words were meaningless. That's exactly what's being expressed here; random childhood memories of adult conversations, but never comprehending what is being discussed. These memories are present, but they aren't connected to anything at all. Brilliant.

2
Boards of Canada


Music Has the Right to Children





Smokes Quantity – Another track from 'Music has the Right to Children,' that continues to explore childhood memory. Many facets of this theme are explored throughout the album, but Smokes Quantity focuses in on the scary moments of one's childhood. I akin this song to an experience in which my parents were fighting while I was 3 or 4. They were in the other room screaming, but my favorite toy was right in my hands, producing a noise analogous to the high-pitched melody present in the track. Musically, this song is tight: simple, yet perfect beat in tandem with some subtle and not so subtle melodies.

3
Boards of Canada


Geogaddi





Dawn Chorus – A ripper from Geogaddi. Dawn Chorus is the brightest track on what's otherwise an immensely dark album. This song takes you on quite the journey, washing the listener over with nostalgia drenched vocal samples and melodies. The song itself is great, but what enhances it is its explosiveness in the context of Geogaddi. The outro is mind blowing, melding a plethora of sounds as it concludes in a well-placed fadeout.

4
Boards of Canada


The Campfire Headphase





84 Pontiac Dream – I have so much fun with 84 Pontiac Dream, because it maintains a relaxed vibe. The beat is laid back and can easily induce dancing, which isn't super common for BoC. That beachy melody at the 1:56 is fucking crazy, not to mention the nice touches of guitar featured throughout. One of the best on 'The Campfire Headphase.'

5
Boards of Canada


Geogaddi





Music is Math – When I first heard this track, I was legitimately frightened. The thick beat that pours through, along with the vocal samples, dark melodies, and bird chirping illicit intense feelings of sadness. I have no idea what the fuck is going on with those sounds beginning around the 3:30 mark, but everything just feels awful. It feels as if an impending danger is inevitable in its occurrence, and there's nothing I can do to stop it. It's the sound of powerlessness.