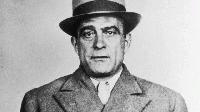 User
Album Ratings 2641
Objectivity 55%
Last Active 01-22-17 4:49 pm
Joined 07-30-16
Forum Posts
0
Review Comments 1,030
So morbid curiosity messed me up...

...and now I need some recs on how to deal with this.
1
Guns N' Roses


Appetite for Destruction



I've seen my fair share of vile stuff on the internet (most of it over on certain r/subs)...and I really don't know why I always opened those links since I always felt like complete crap for a short time afterwards. Most of the time that feeling blew over in a couple of hours and I wouldn't think of what I saw for a long time.
Last week however, someone I knew directed me to a certain video that he said messed him up like no other video ever did. I should've known better, but guess what I did: I opened that horrid link, saw that nauseating evil video and witnessed the deepest, darkest pits of human nature. I felt dizzy, started sweating and breathing heavier...it took me hours to just feel somewhat "normal" again.
Days later and I'm still trying to come to terms with what I saw. Anybody had similar experiences (maybe you've already seen the same video; the album in this list is actually a hint of what I'm talking about)? How did you deal with it?