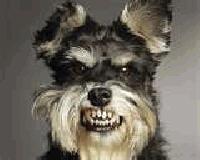 User
Album Ratings 85
Objectivity 61%
Last Active 01-23-14 3:56 am
Joined 02-08-10
Forum Posts
0
Review Comments 66
Evil recs?

I am looking for music that sounds sinister and evil. I don't mean evil in any obvious or necessarily even metal way, more of an atmospheric or melodic evil. I'm not looking for evil lyrics, mostly just a menacing atmosphere. This line of inquiry led me to a bunch of the occult rock revival stuff, but it's not quite what I want. The closest I've come is the song Pale on Pale by Chelsea Wolfe, if that helps clarify things.
1
Chelsea Wolfe


Apokalypsis





Pale on Pale. I find Chelsea Wolfe meets a lot of my needs for extremely dark music in a way that most metal cannot.

2
Russian Circles


Memorial





Deficit is wonderfully oppressive and suffocating.

3
Opeth


Watershed





The piano in Heir Apparent is actually quite terrifying.

4
Blood Ceremony


The Eldritch Dark





I enjoyed this album quite a lot, but it is not what I am currently seeking. It has the whole occultish thing going on in the lyrics, but the sound itself does not approach the darkness I desire. Included mostly to avoid it being recommended.