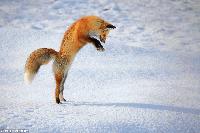 User
Reviews 6
Approval 93%
Soundoffs 8
News Articles 1
Band Edits + Tags 24
Album Edits 9
Album Ratings 599
Objectivity 75%
Last Active 10-22-17 7:21 pm
Joined 03-15-16
Forum Posts
0
Review Comments 71
Worst live bands I have seen this year

The unnecessary information in brackets is me trying to justify why I've endured these bands live.
1
Waterparks


Double Dare



(w/ with confidence & mayday parade)
Somehow even more annoying and horrific live than on their studio album. Holy fuck, their lead singer suffers from the boyband-syndrome, they sound terrible and empty (lack of bass and backtracked electronics, ugh) and I spent their entire set on my phone, hoping they'd notice. Hoping they won't get any more popular.
2
Miss May I


Shadows Inside



(w/ casey, being as an ocean & thy art is murder)
By no means terrible, this band is about as bland as it gets. Everything sounds 'okay', but they are so inoffensive and lack anything memorable, which might be even worse than being downright bad.
3
Sleeping With Sirens


Gossip



(seen them three fucking times, ugh.. w/ mallory knox, state champs, this wild life etc.)
Yeah, christ, they are bad. They have two guitarists yet need the lead guitar backtracked? Kellin has some impressive vocal moments but for the most part he sounds like a whining goat. Also their crowds are a nightmare for anyone that doesn't think twenty one pilots' blurryface is better than ok computer.
4
Night Riots


Love Gloom



(w/ the technicolors & the maine)
Their lead singer comes off as the biggest douchebag to have ever roamed the planet. That (disgustingly attractive) lad thinks everyone wants to fuck him and acts like it. While the band sounded fine, his stage presence ruined their entire set.
5
Real Friends


The Home Inside My Head



(w/ microwave + blood youth, as it is & neck deep)
I have a thing for generic, whiny pop punk. While real friends are by no means amazing, their music is enjoyable (for the most part) but man, their lead singer is unable to show up.. sober and not stoned out of his fucking mind. Besides that, their bassist is an annoying attention-seeking guy desperate for the crowd to sing about his 'bony knees'. Fuck off.