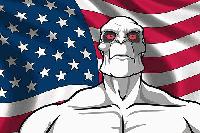 User
Reviews 80
Approval 97%
Soundoffs 7
News Articles 13
Band Edits + Tags 1,883
Album Edits 3,770
Album Ratings 2153
Objectivity 88%
Last Active 11-16-17 8:06 pm
Joined 08-18-16
Forum Posts
186
Review Comments 1,523
Psychedelic Furs Live

Saw The Psychedelic Furs live tonight on Long Island, with Bash & Pop opening.
1
Bash And Pop


Anything Could Happen





They were OK, but a little more Americana than I expected -- sort of like a slightly country version of The Japandroids. This is a new album they just put out this year.

2
The Psychedelic Furs


Talk Talk Talk





I posted this album for them because it still doesn't have a review. I'll get to it eventually, unless someone else grabs it first. Third time I've seen these guys. I've always thought they were one of the more distinctive '80s New Wave bands.