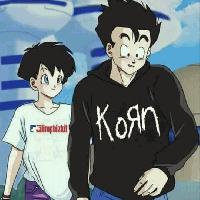 User
Reviews 2
Approval 100%
Soundoffs 5
News Articles 7
Band Edits + Tags 242
Album Edits 766
Album Ratings 374
Objectivity 65%
Last Active 01-03-17 11:00 pm
Joined 09-20-09
Forum Posts
49
Review Comments 1,869
The Keys to a Restful Night's Sleep

1.Down two energy drinks (I prefer rockstar but any'll do) right before you're planning on going to sleep 2.Pace around your apt or room aimlessly for at least one hour 3. Walk outside at least once but don't wander too far a relaxing night walk is the last thing you need 4.Watch the most vile and disgusting hardcore pornography you can stomach with the volume turned all the way up. Do not masturbate or if you do do not cum 5.Contemplate murdering women 6.Read a couple selections from Eliot Rodger's My Twisted World or Mitchell Heisman's Suicidenote.file 7.Finally drift off to sleep 8.Set your alarm for 2:30 in the morning 9.Use the Samsung preset alarm tone Sparkle (sounds like an old telephone ring, very annoying) 10.Check the option for the robotic lady voice to tell you the time during the alarm so you know how early it is and how little sleep you actually got. 11.Follow these steps and enjoy a restful night of sleep friends :)
1
Tower of Rome


All Is Lost...All Is Lost...All Is Yet To Be Found





"Girls That Smoke Gross Me Out to The Max"

2
Me and Him Call It Us


The (C:) Drive Of Love Stories





"A Rotting Set of Bagpipes Can Make a Fantastic Miniskirt If Sewn Properly"