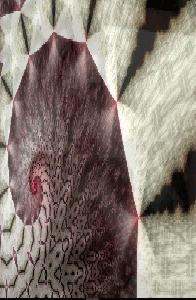 User
Reviews 28
Approval 83%
Soundoffs 60
News Articles 4
Band Edits + Tags 624
Album Edits 52
Album Ratings 1996
Objectivity 91%
Last Active 11-06-17 9:26 am
Joined 12-24-10
Forum Posts
567
Review Comments 11,930
Venetian Snares guide

this man releases entirely too much music so im here to give you my opinion on which albums are worth listening to
1
Venetian Snares


Rossz Csillag Allat Szuletett





This is Venetian Snares' most well-known release, and easily his most accessible. If you've never heard of Venetian Snares or breakcore before, start here. Aaron Funk supposedly based his magnum opus on an out-of-body experience he had while staring at a pigeon in Hungary. Instead of synths, computerized sound effects, and video game samples, Rossz sees Funk experimenting with merging the organic beauty of 20th century Hungarian classical with the artificial abrasion of violently programmed drums. Standout track "Hajnal" perfectly encompasses Funk's mission statement, with a jazz break, a 7/4 time signature, violent and relentless breaks, and some absolutely impeccable sampling.

2
Venetian Snares


Doll Doll Doll





Venetian Snares' early work pioneered the breakcore movement. Taking heavy influence from drill'n'bass artists like Squarepusher and µ-Ziq, and essentially pushing their Amen-sampling obsession to the extreme, Aaron Funk had released more albums before Doll Doll Doll than most artists release in their entire career. Funk's best work has been produced when he began flirting with genres other than breakcore, incorporating them into his break-driven framework, and Doll marks the beginning of his experimentation. Before Doll, Funk's work was standard breakcore, but elements of noise started to creep in on this record. "Pressure Torture" abandons break entirely for a power noise template. This record is centered around child murder and dollmaking, to the extent that a largely instrumental album can really be about anything. Funk's sampling is also quite strong here; a nod must be given to "Dollmaker" and its sample of "fucking murder you youngstyle like Jonbenet Ramsey!"

3
Venetian Snares


Winter In The Belly Of A Snake





This album marks vsnares' first foray into glitch-driven idm. While he would later perfect the sound on Huge Chrome Cylinder Box Unfolding, Winter in the Belly of a Snake is still essential snares. The first track "Dad" shows Aaron Funk's voice for the first time in his discography. This album is inspired by Funk's father's passing, and naturally this is one of his darker records. Where albums like Doll Doll Doll derived darkness from in-your-face frenetic auditory assaults and vague samples about murder, Winter opts for a subtle dark ambient-influenced approach. Also notable is the glaring lack of the Amen Break; instead of the traditional breakbeat of Funk's previous work, most of the percussion is comprised of computer glitches a la Autechre. The songs still generally move at the breakneck pace demanded by breakcore, but this was easily Funk's most experimental record at the time of its release. This album covered a lot of new ground for Funk, and should not be overlooked.

4
Venetian Snares


Huge Chrome Cylinder Box Unfolding





This is a strong contender for "Best Vsnares Album," simply because it's so different from the rest of his discography. The Amen Break doesn't even show up here, for christ's sake! Most of the percussion hearkens back to the glitch influences of Winter, but Snares' arrangement skills are even better here. The outro of Bonivital sounds almost baroque, and Chlorophyll makes 17/8 sound natural.

5
Venetian Snares


Cavalcade of Glee and Dadaist Happy Pom Poms





Cavalcade is another take on incorporating glitch influences into the traditional Vsnares sound, but Aphex Twin is the closest point of reference here, rather than Autechre as on his previous glitch explorations. Multiplanar breakbeats intersect all kinds of backdrops, from sample-heavy drill and bass ("Donut") to chiptune madness ("Pwntendo") to yes, happy hardcore ("Vache")(but seriously, listen to that distorted kick drum). As such this is one of Funk's less cohesive works but considering the level of quality in comparison to some of his more cohesive albums (Meathole, Winnipeg Is a Frozen Shithole) the lack of cohesion is easily overlooked. Compositionally, Venetian Snares has truly grown since his early days. Tracks like "Plunging Hornets" exhibit impressive structuring and arrangement, while "Swindon" is one of the strongest tracks Funk has ever released.

6
Venetian Snares


My Downfall (Original Soundtrack)





This is quite possibly the best Venetian Snares album. After Rossz, Meathole seemed like a regression into Aaron Funk's tired breakcore madness. Cavalcade was another straightforward release, but with more palpable melody - still, nowhere near the heights reached with Rossz. My Downfall(Original Soundtrack) finally capitalizes on the ideas laid out in Rossz, perfecting and tweaking every detail. The one weakness of Funk's breakthrough release is that the breakcore elements (while far less omnipresent than on his other material) still tended to overpower the classical sampling. Here, Funk has pushed the nine-dimensional machine gun Amen breakbeats to the background and focused primarily on melodic composition. Only four tracks could arguably be labeled breakcore, with the rest of the album displaying beautiful classical composition.

8
Venetian Snares


Traditional Synthesizer Music





Traditional Synth Music is not your ordinary Venetian Snares album. This record was produced entirely from single takes on Funk's modular synth, with no computer overdubs. This means no Amen breaks and no outlandish samples, two things Snares detractors absolutely despise. The standout track here is Everything About You Is Special, with percussion trimmed into clicks and thuds with unbelievably fast decay, and an absolutely gorgeous synth melody. While plenty of these songs run along at the breakneck tempos Funk is infamous for, there's also plenty of diversity and divergence from his admittedly tired breakcore palate.