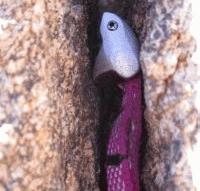 User
Reviews 1
Approval 100%
Soundoffs 26
News Articles 2
Band Edits + Tags 66
Album Edits 44
Album Ratings 2000
Objectivity 76%
Last Active 12-12-17 7:32 pm
Joined 11-30-15
Forum Posts
9
Review Comments 2,220
rr round 9: tripping on a hop in a paper heart

Gimme Trip Hop. All I know is Bjork, A/T/O/S, and Massive Attack- Mezzanine so I expect some classics. I have not heard anything else from Massive Attack. Please allow competitors to rec first, then I will take all other recs for the top of my list once I get the chance
1
Bjork


Debut



I guess this is her most trip hop but it's also my fav of hers and one of my favs of all time.
Current Scores:
Butch- 16.5
Fripp- 9.25
Uni- 6.75
2
Portishead


Dummy



Fripp
New Score: 12
3
Tricky


Maxinquaye



Butch
New Score: 16.5
4
DJ Shadow


Endtroducing...



Uni
New Score: 9.5
5
Protomartyr


Relatives In Descent





So instead of writing separate summaries for these albums, I'm gonna write a more coherent story about this experience so I can do more comparison. When I first got these recs, my expectations were very high for each one, but even more so for Tricky. Having checked Ununiform just before this, seeing his albums covers such as Angels with Dirty Faces, and reading Doof's summary saying it did what Portishead was too polite to do, I expected Maxinquaye to have a lot of grit to it. You know that really dirty sound rooted in an intelligently directed anger. Instead, what I got was not grit, but a relatively clean sound with soft vocals and mildly provocative lyrics. Now that in and of itself is by no means a bad thing, but it was unexpected for me. What makes those choices unwise, to me, is that the attitude behind the lyrics begged for that grit. When you write a song about refusing the draft because the country has never treated "a black man" or "a brother" with respect, the listener will

6
Protomartyr


Relatives In Descent





expect to hear some anger. The listener is greeted, however, with a soft female vocalist singing these lines meant to be from a black male perspective. This choice to use another vocalist worked well in many points in the album, but certainly not here where all personality from the lyrics is lost. Where Tricky does have the guts to use his own voice is on songs involving sex, but that only serves to weaken his perspective on the more serious issues throughout the album. Beyond this one instance, the album was still an impressive display of the classic trip hop sound, but many points did end up being repetitive. Repetitiveness was confined mostly to the lyrics on this album with some choruses being repeated up to 4 times over a relatively short period. Repetitiveness in the beats was not an issue here, but perhaps the only one in Endtroducing... And even then I can only recall a single song where a beat grew tired. Endtroducing... is easily the most impressive display of deejaying I

7
Protomartyr


Relatives In Descent





have ever experienced. There was no notion in my mind that I could be that blown away by a mixture of samples, but I was surely incorrect. Every moment, every beat, and every song flowed with such precision, but even more impressive was the emotion. I had no idea sampling and mixing alone could create such an atmosphere. My biggest internal conflict with this record, though, regarded creativity. I do not doubt the skill it took to make this but is there some inherent limit to creativity and true expression when the music you create actually doesn't come at all from you? I struggled with this question for a bit, but I do believe I've settled pretty firmly on the negative. Shadow uses the samples as his instrument and it feels just as human as any other. So, because of these minor things, I felt uneasy about giving this a 5 so few listens in, but I am now confident it will prove itself worthy time and again. Plus it sampled Bjork, so I kinda have to 5 it. Speaking of Bjork, do you think

8
Protomartyr


Relatives In Descent





Portishead knew her music? I joke because my first reaction upon beginning the album was to write it off as a cheap Bjork knock off. I quickly softened though as I realized that, although many sounds were similar, there was nothing cheap about this knock off, and as more songs went by, it seemed like much less of a knock off anyway. This album is the one I struggled with the most ironically, because I think it was probably the simplest in terms of analysis. The beats are not as complex as Shadow's and the lyrics aren't meant to be as deep as Tricky's were, but something about it just had that FEEL to it. Several listens in, I'm still not sure I can quite pinpoint it exactly, but I do believe it has something to do with the vocalist. Her unique sound is one that is sweet enough to comfort, but has another, ever-present layer of something mysterious in it, perhaps most highlighted on my favorite track of the album, Wanderig Star. There's also an element of nostalgia that comes with this

9
Protomartyr


Relatives In Descent





album as it invokes thoughts of Bjork in places, while reminding of a soundtrack to a favorite childhood story that may or may not exist in others. It is also an impressive note that all the instrumentals were recorded live for this album. I also struggled for quite a while to decide on a rating for this. It straddled the 4.5-5 line pretty closely because I was in love with the first half and closer, but I felt it lulled a bit in the latter half. After more listens I've found several of the more subtle differences late that make those tracks shine, but still have a slight issue with Pedestal and Roads. Despite this, I have settled on the rating of 5 because the immense strength of the remaining tracklist. This puts it into a tie for the win with Endtroducing... each rated 4.8 for now and Maxinquye finishes third with a rating of 4.2.